Do you keep buying new clothes but feel like you never have anything to wear? Undestand the fundamentals of men's style and you won't go wrong. Achieve a great look with clothes that last the distance.
We'll give you the do's and dont's of buying and wearing quality clothes.
---
The Fundamentals of Men's Style
Dressing well is something every man can readily accomplish. Today we're discussing fabric quality, cut and fit to give you the knowledge on how to choose the clothes that will become long-term players in your wardrobe and personal style.
Mastering style starts with the "Style Pyramid" - fit, fabric and function. These are the characteristics that define a garment. They are where you're getting the most bang for your buck in your clothing purchases.
FIT
Out of all three aspects of the style pyramid, fit is the most crucial. A good fit is one that's tailored to flatter your frame, emphasising the features you want to draw attention to, and minimising the ones you want to conceal.
Let's talk garment length. In general, clothing should stick to the following guidelines:
Trouser cuffs should brush the tops of your shoes they are worn with.

Shirt tails should tuck at least 2.5cm (1 inch) into the trousers - 5cm or more is preferable.

Cuffs should stop at the base of the large wrist bone.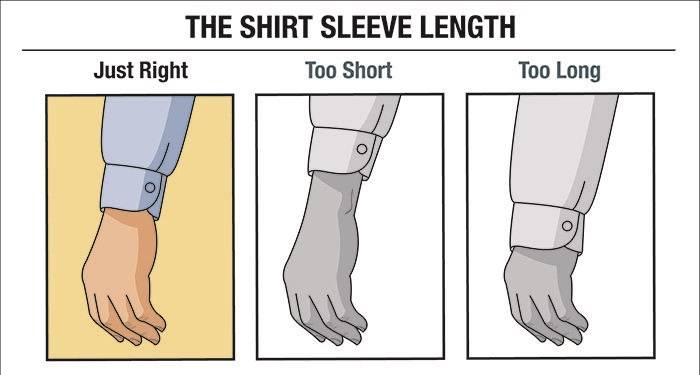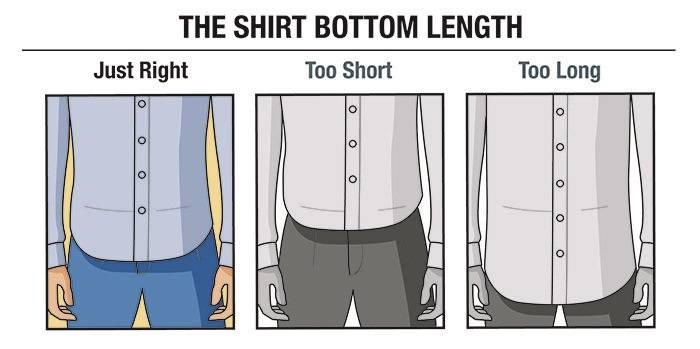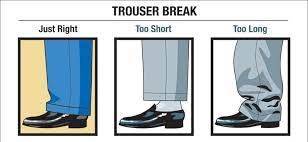 ---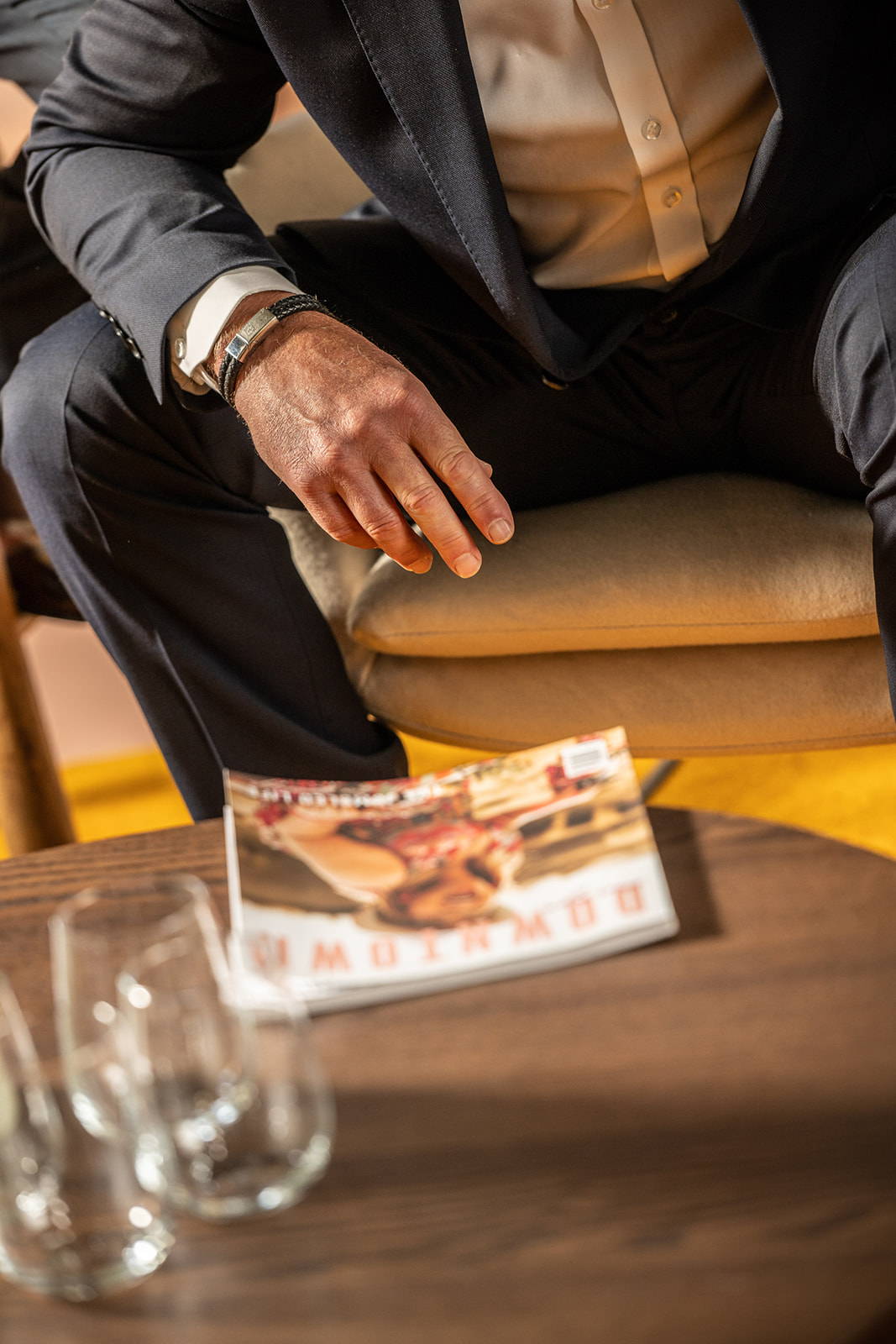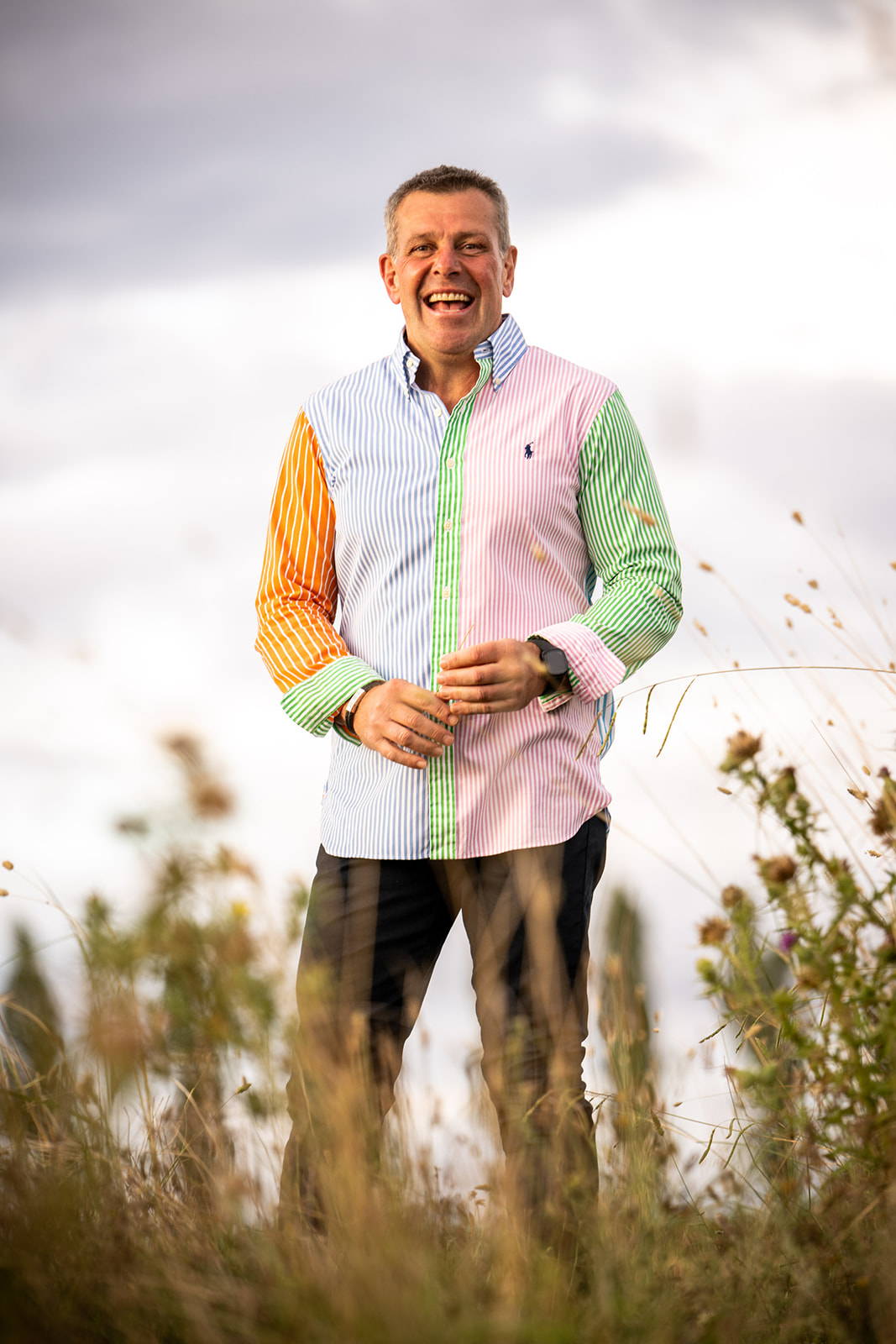 Now let's talk width. Different bodies need vastly different widths. Follow these guidelines:
Trouser legs should taper slightly from the thigh to the ankle, following the thickness of the leg.

Pant waists should be tight enough that they cannot be taken on or off without unzipping the pant.

The seat of the pants should not sag. Too much sag goes a long way towards making pants look BAD!

Shirts should follow the contours of the chest - tapered towards the bottom for slender men; straight sided for larger men.

Shirt cuffs should be just tight enough that they must be unbuttoned to remove.

Collars should touch the skin lightly (but not pinch) when the collar button is fastened.

The shoulders of a jacket should end precisely where the shoulder turns downward into the arm.

Jackets may taper at the waist or fall straight, but in either case, they should button without hanging loosely, or strain tight;y, across the torso.
If you find something that works for you and you like, but doesn't quite fit, think about using a tailor to make those small adjustments if it's a piece that will stand the test of time. This way your wardrobe is always tailored for you.
---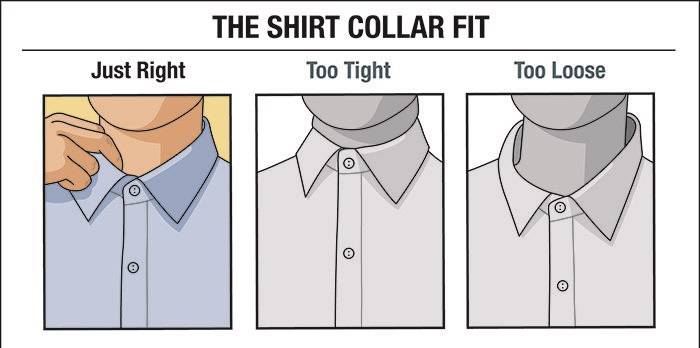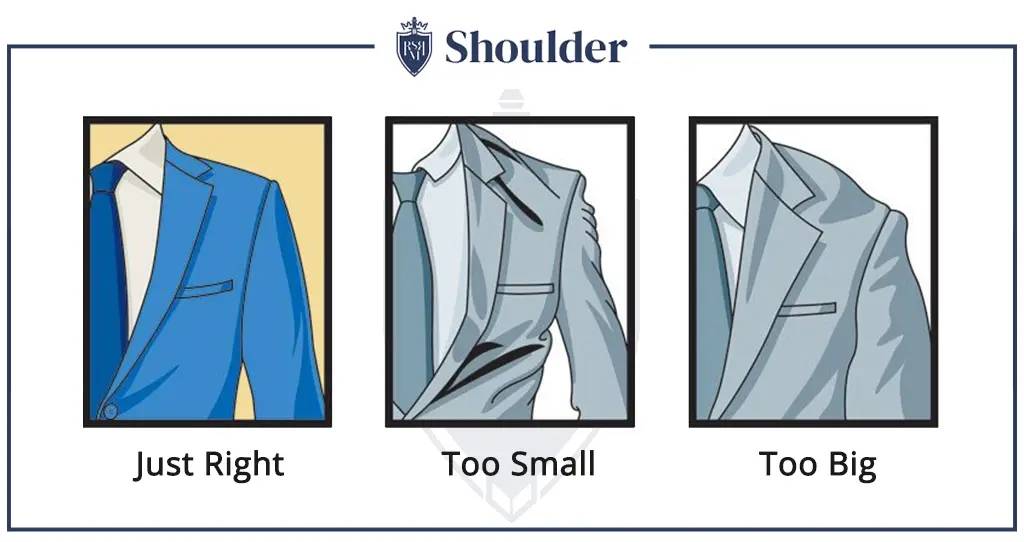 ---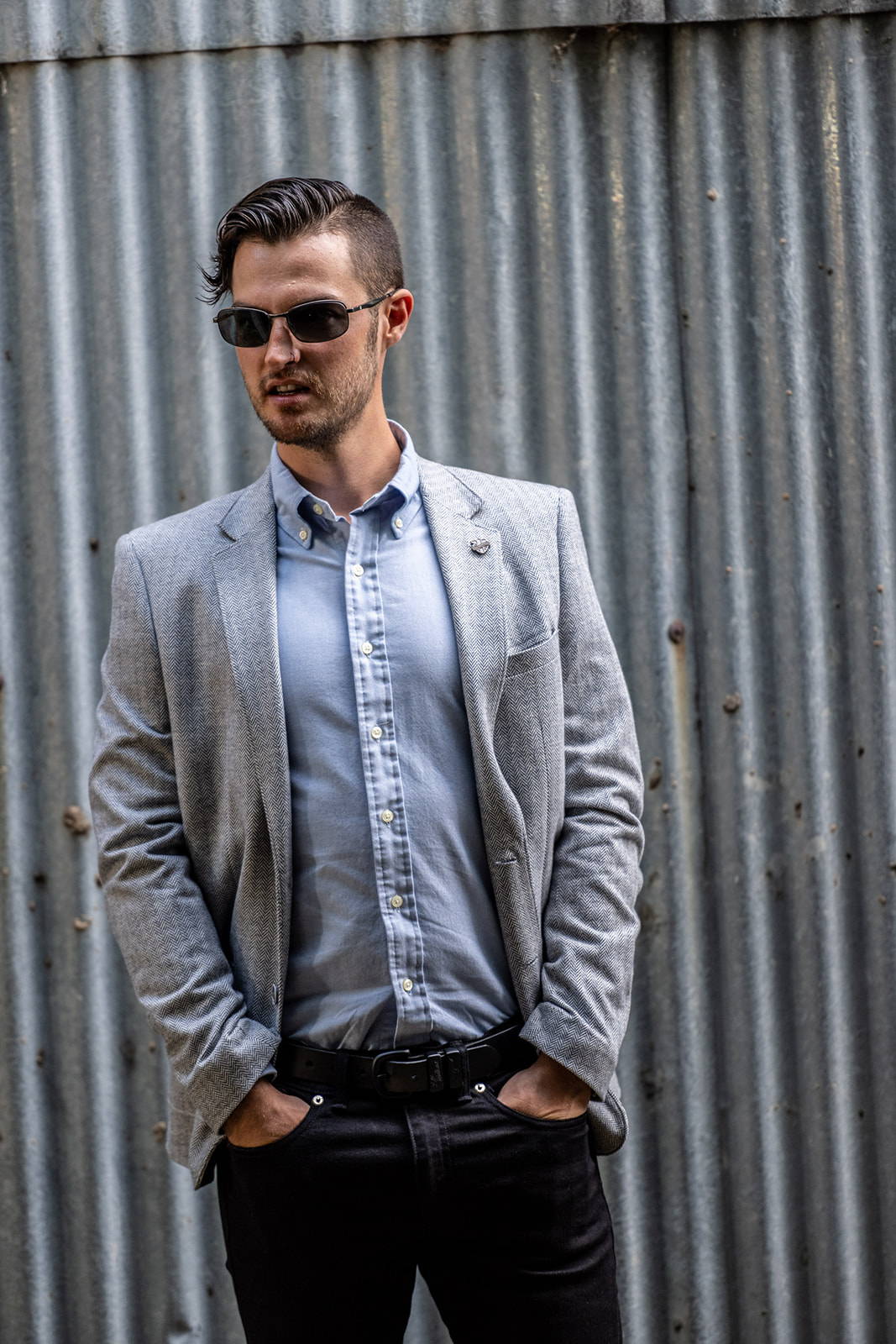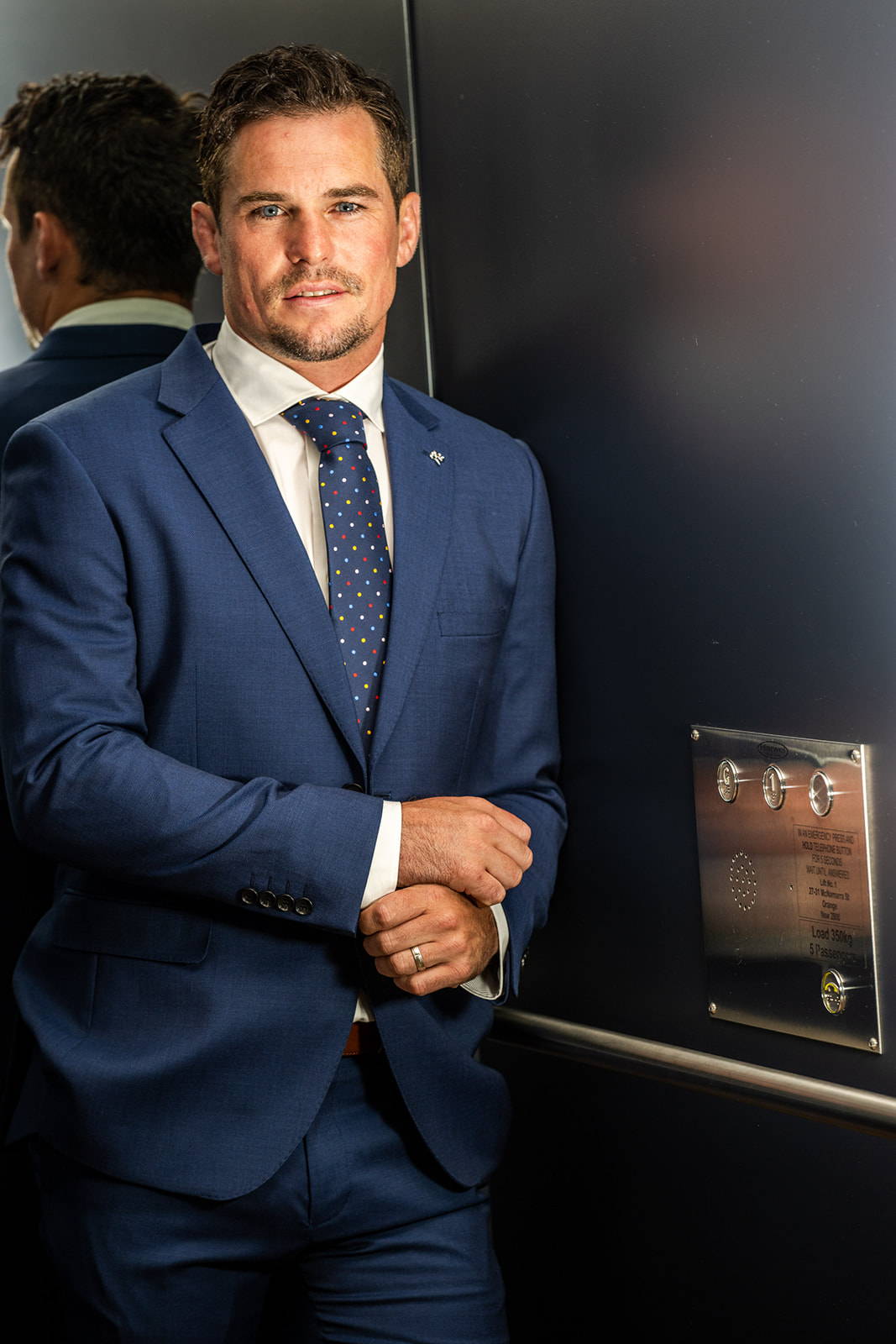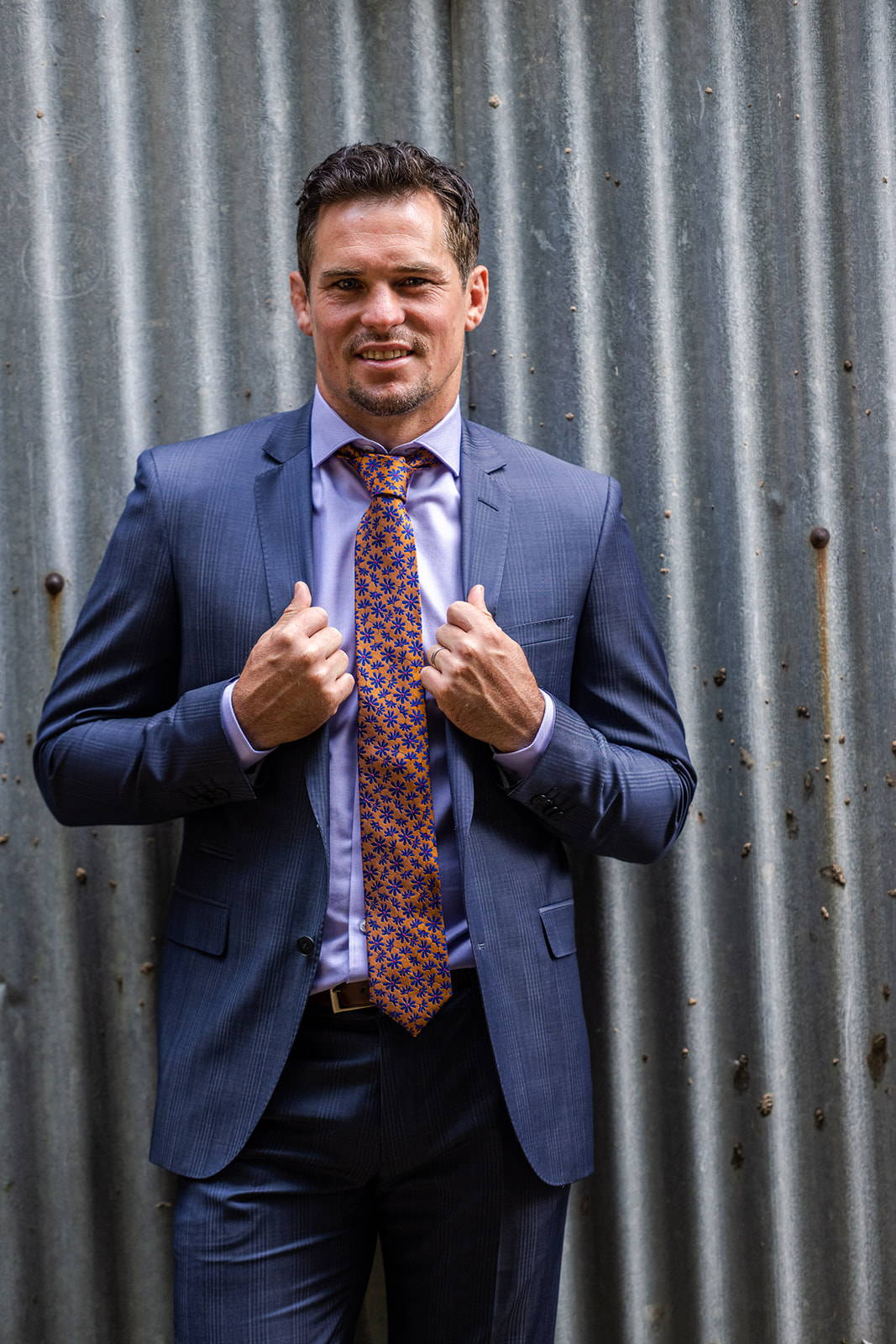 FABRIC
When you buy a custom-made suit, most tailors will set their price based on the fabric you select. This should give you an idea of how important fabric selection is. It's the most fundamental aspect in a garment's construction. Most menswear is made of either wool or cotton. The fabric used affects: weight and texture, the way it drapes on the body, the way it feels after hours of wear, and the care it requires.
Fabric properties are important to ensure comfort, fit, flexibility and match.
Wool
Sheep's wool is the staple material for men's suits, jackets and dress trousers. It comes in many weights and weaves - the finer the wool the better the drape, insulation and feel. Wool is warmer than cotton and has a smoother drape over the body. It's more expensive to produce and requires more careful cleaning and maintenance, but will last the test of time.
Cotton
Some very casual items likeT-shirts and sweatshirts are made from knitted cotton rather than woven, which creates a looser, softer and more shapeless garment. Cotton is sometimes measured by thread count, however, the "hand feel" of the shirt is more accurate judge of how it will actually feel on your body.
Men's dress shirts and more casual trousers are ususally made from woven cotton fabrics. The best shirts are 100% cotton, but a cotton blend that incorporates a small amoutn of synthetic for extra durability, still has the same form-flattering draped and feel of the natural fibre.
---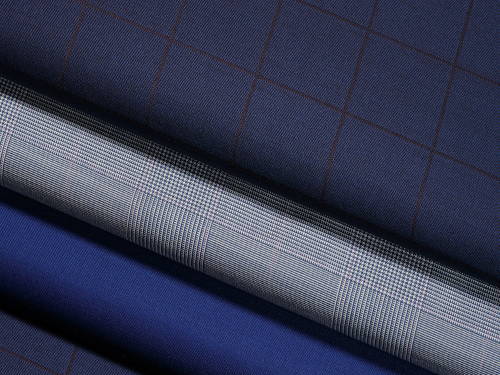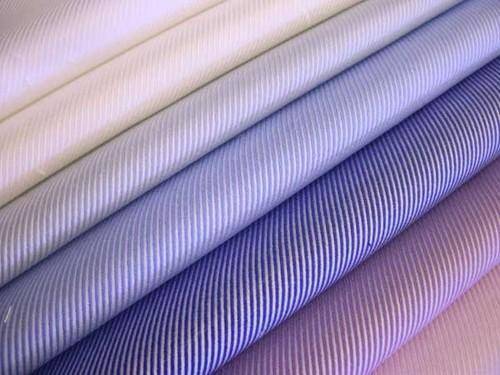 Quality Woolen Fabrics for Men's Suiting
Quality Cotton Fabrics for Men's Shirts
---
FUNCTION
This element is the most straightforward of the trio. Take a look at your outfit then consider its purpose.
Is it meant to be formal, business, business casual, smart casual or just casual? Is it the right uniform for the job? You need to mae sure the clothing you've invested in is appropriate for you and the message you want to send to the world. Whether it be for a job or a hobby, you need to zero in on the characteristics that you want to show through.
To summarise, fit determines how well your garment compliments your body type, fabric has implications for the maintenance of your garment and funds required for purchase, and function represents the purpose of your investment.
In an ideal world these would recieve equal treatment. However, if you have limited resources and need to prioritise, go by: FIT > FUNCTION > FABRIC.
Once you learn these, you'll be the master of our own wardrobe!
See how important function is to your purchase!
---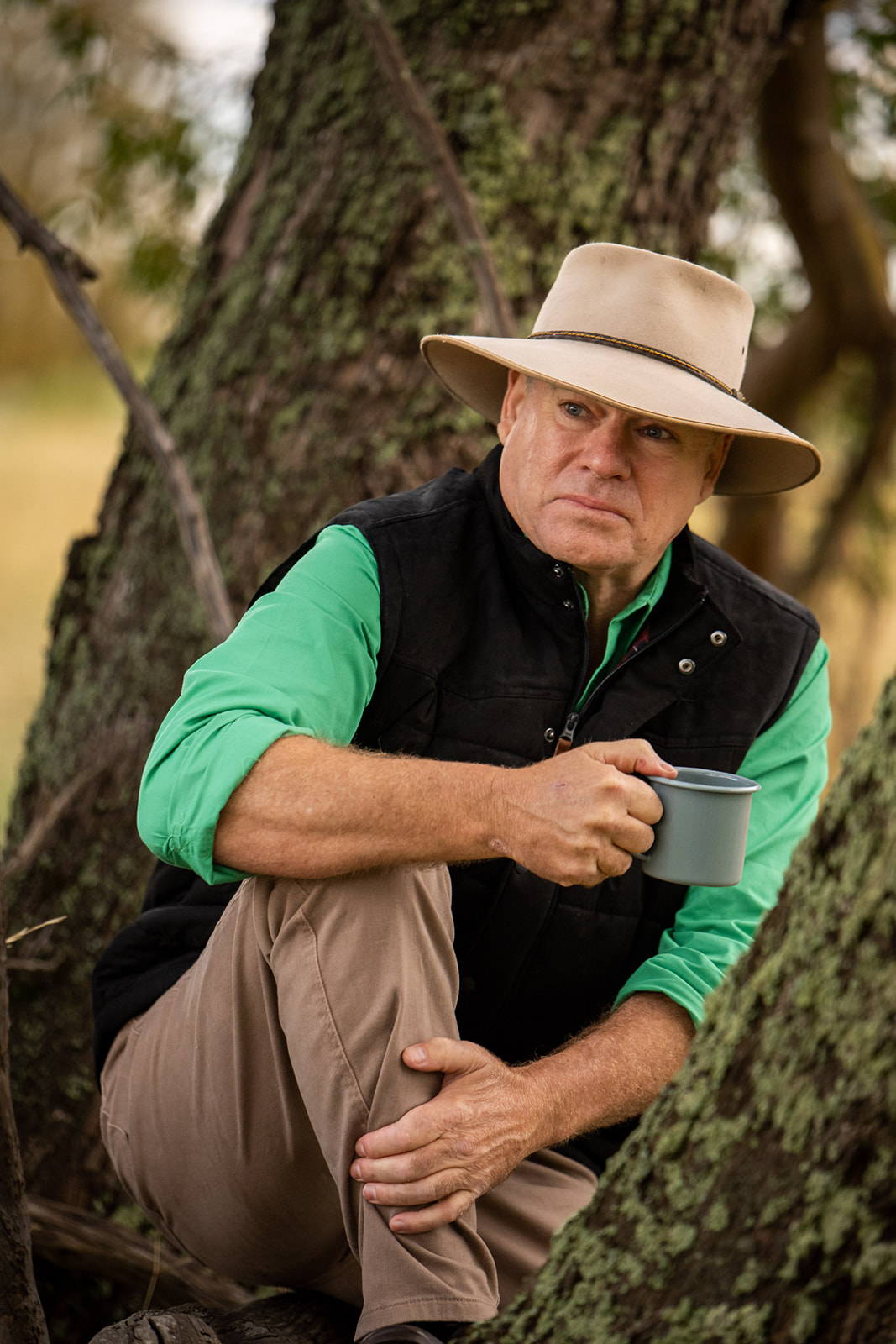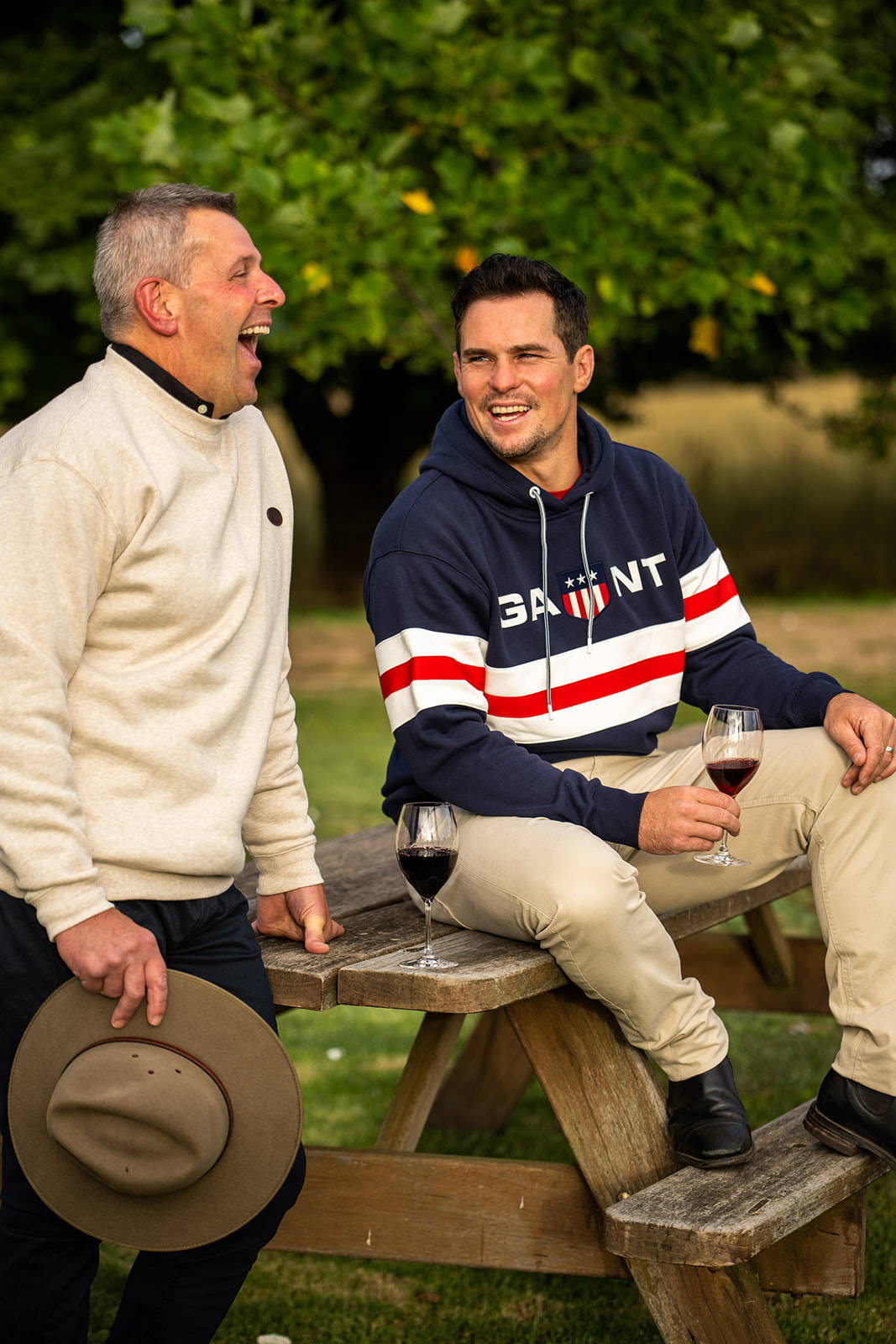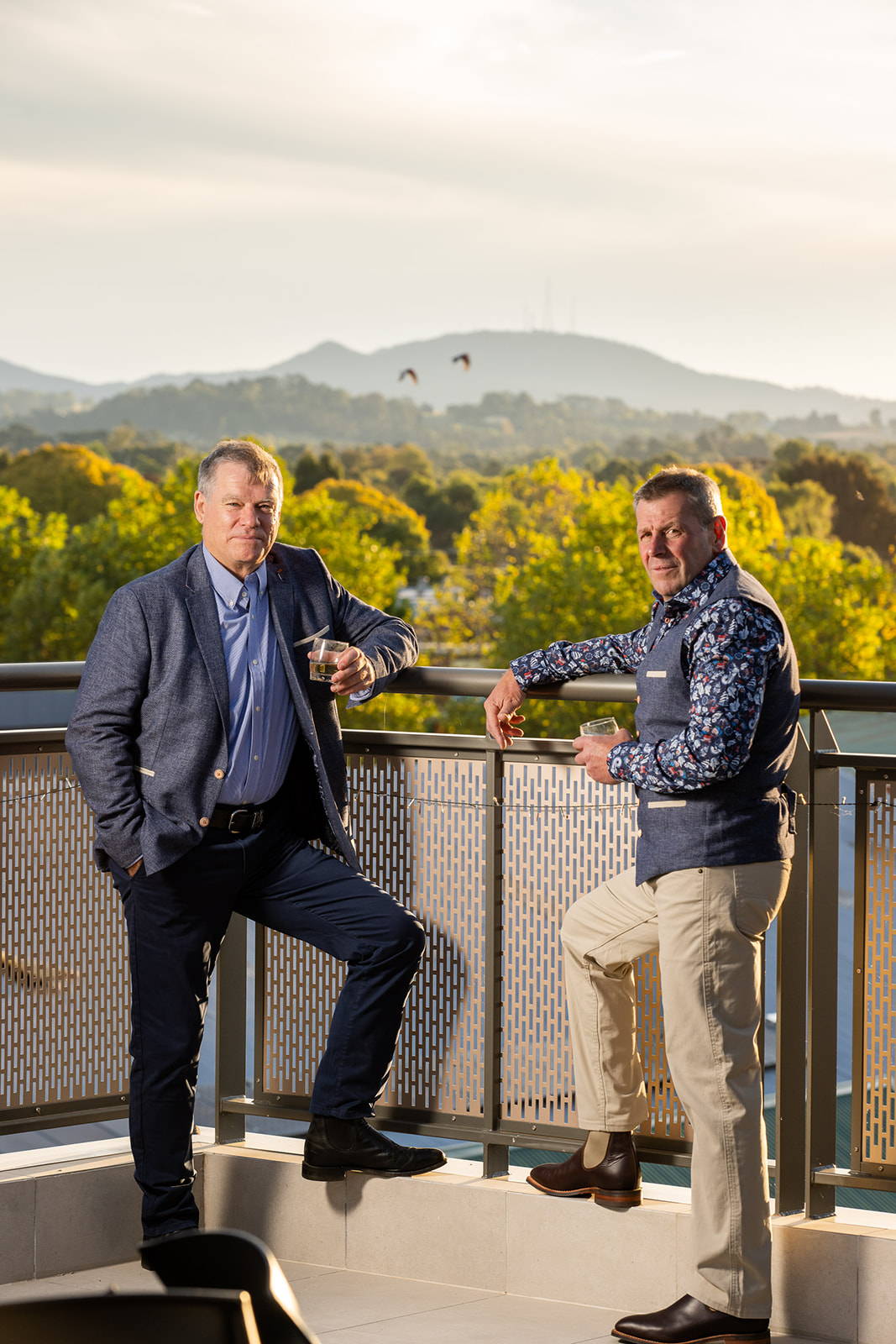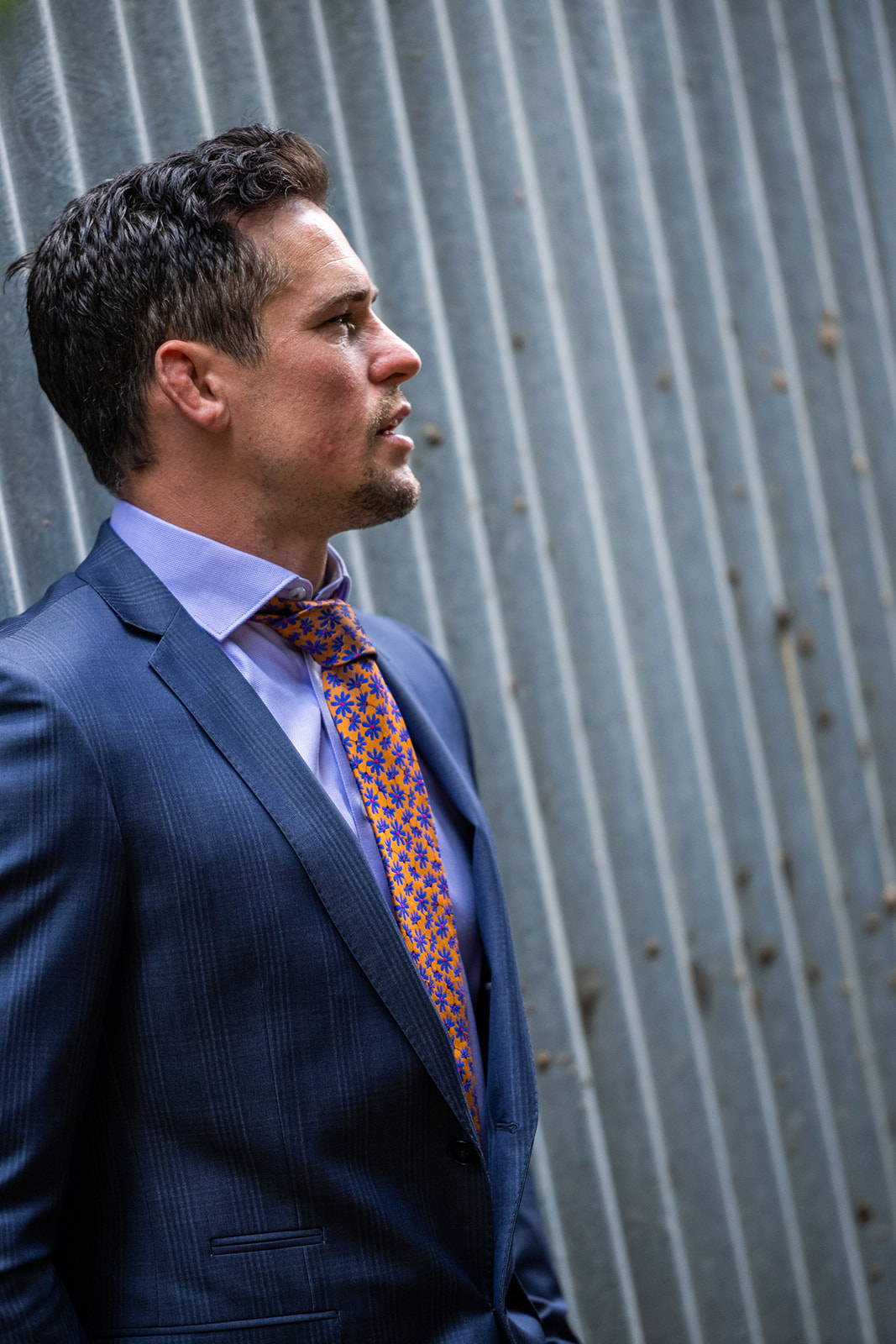 ---