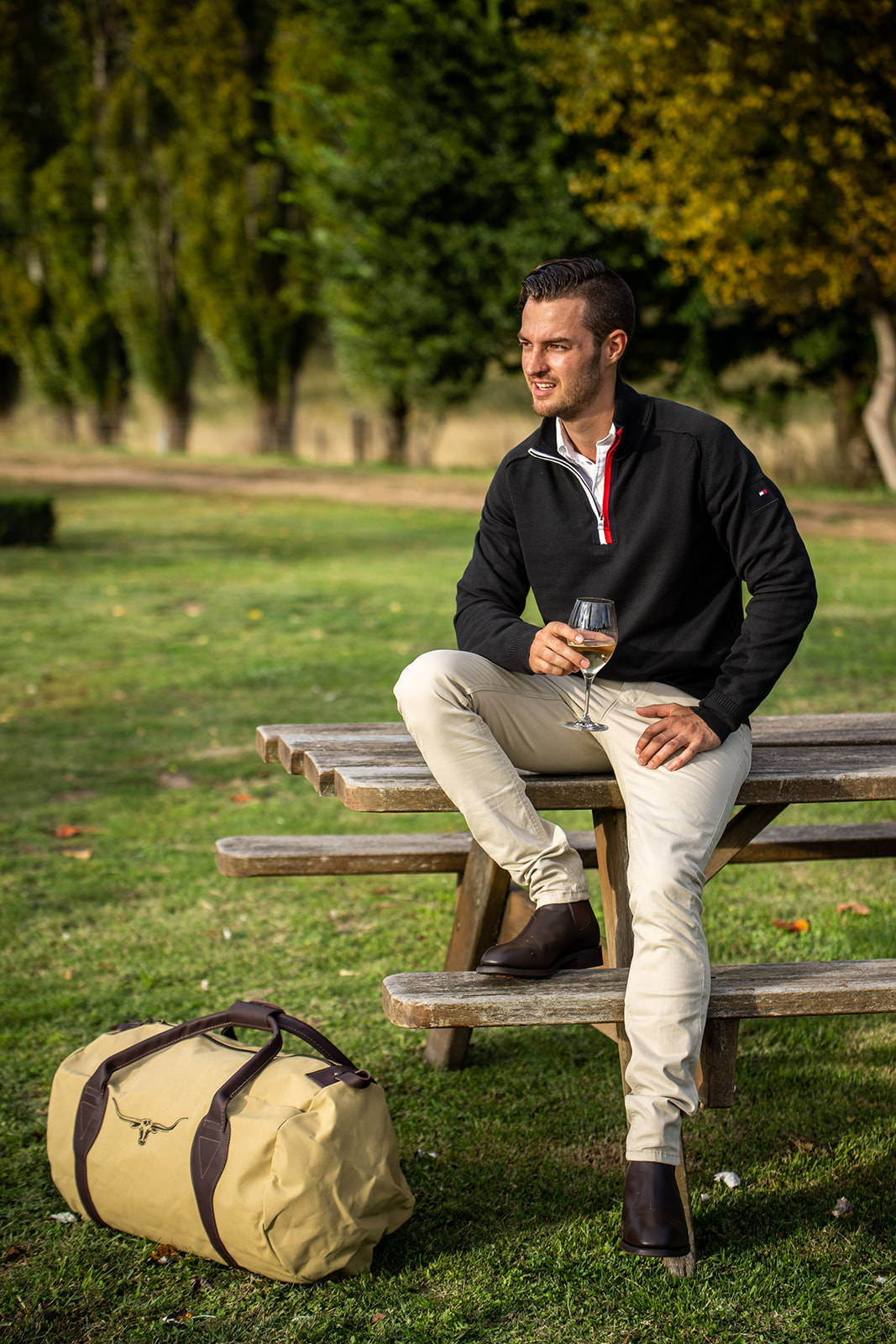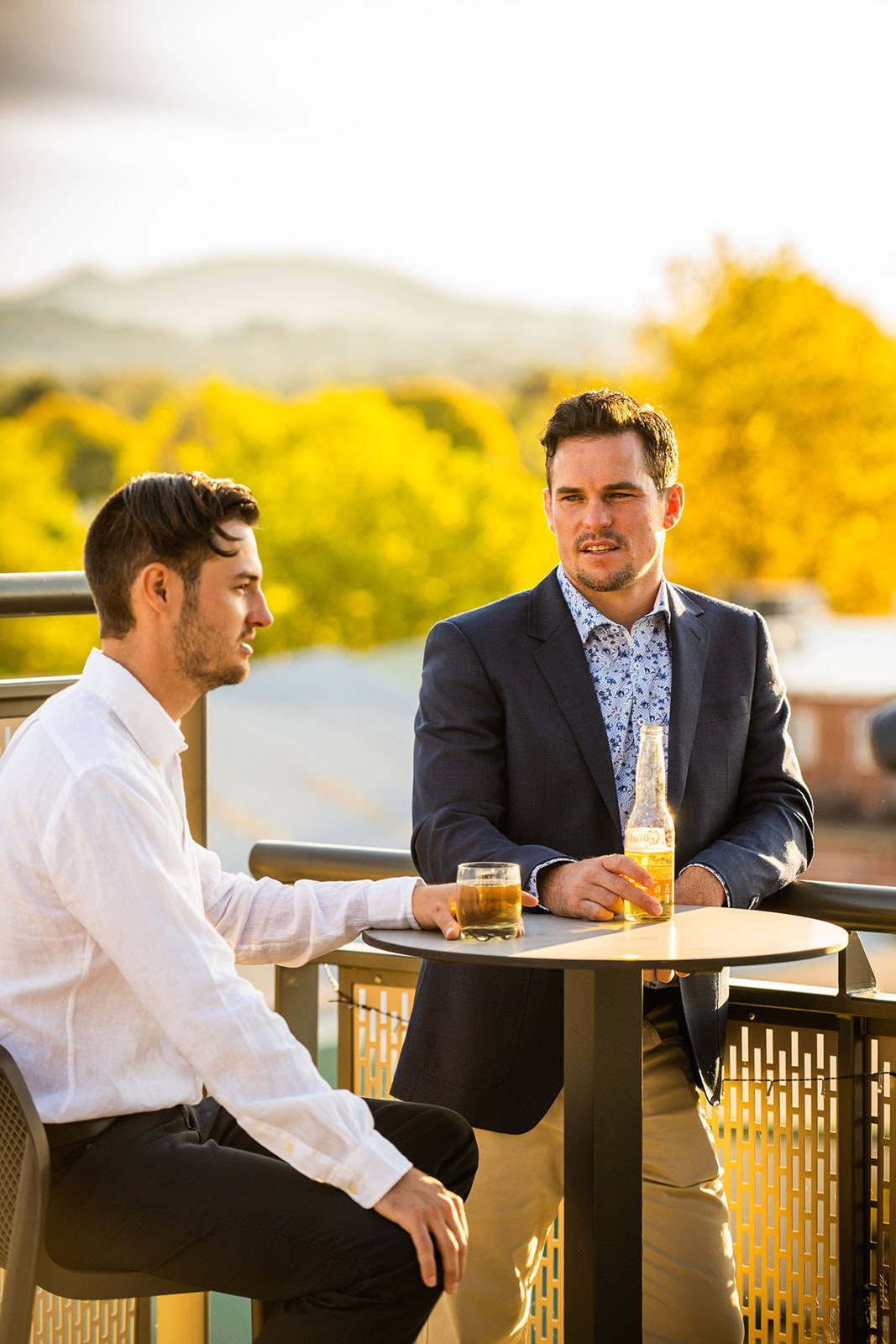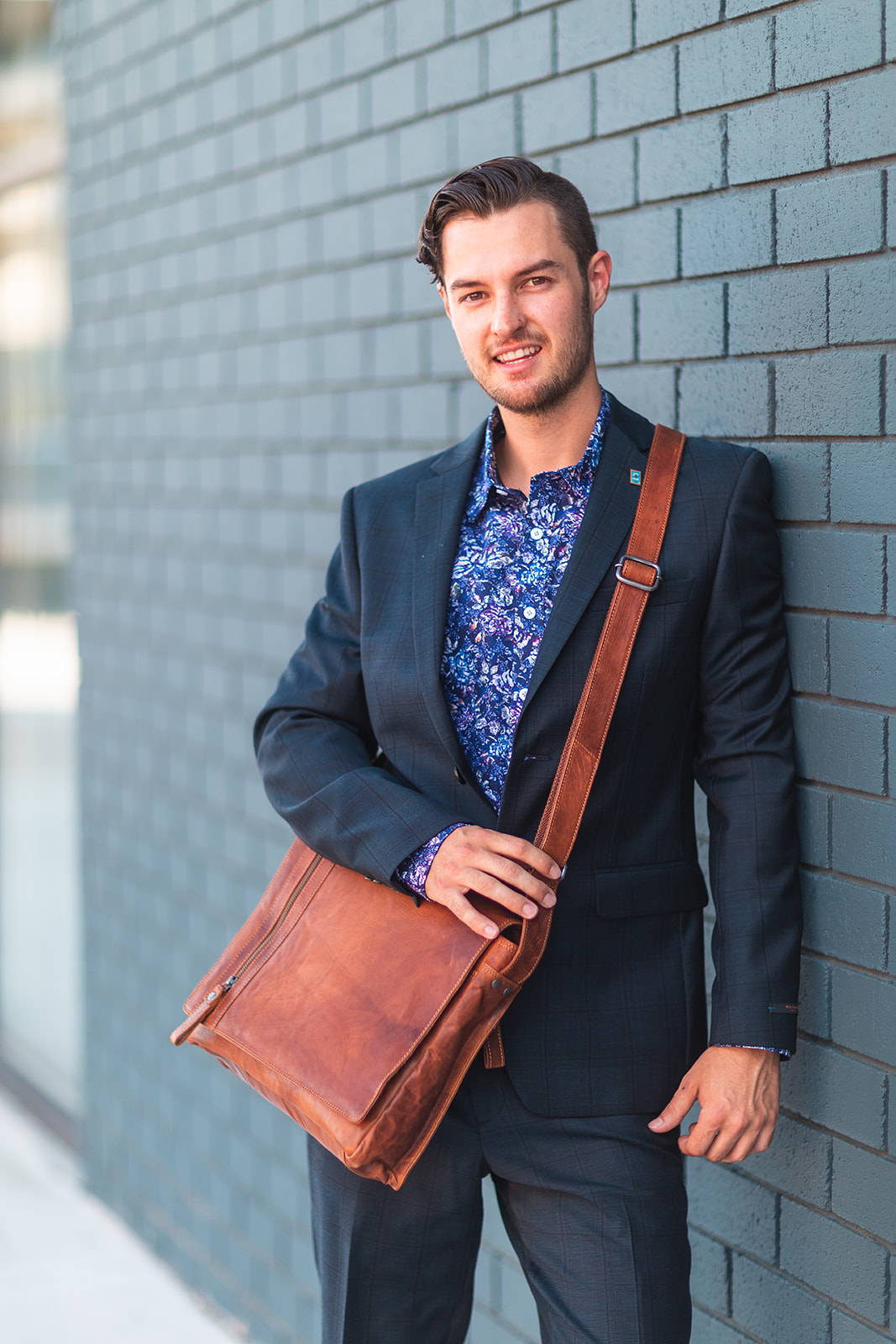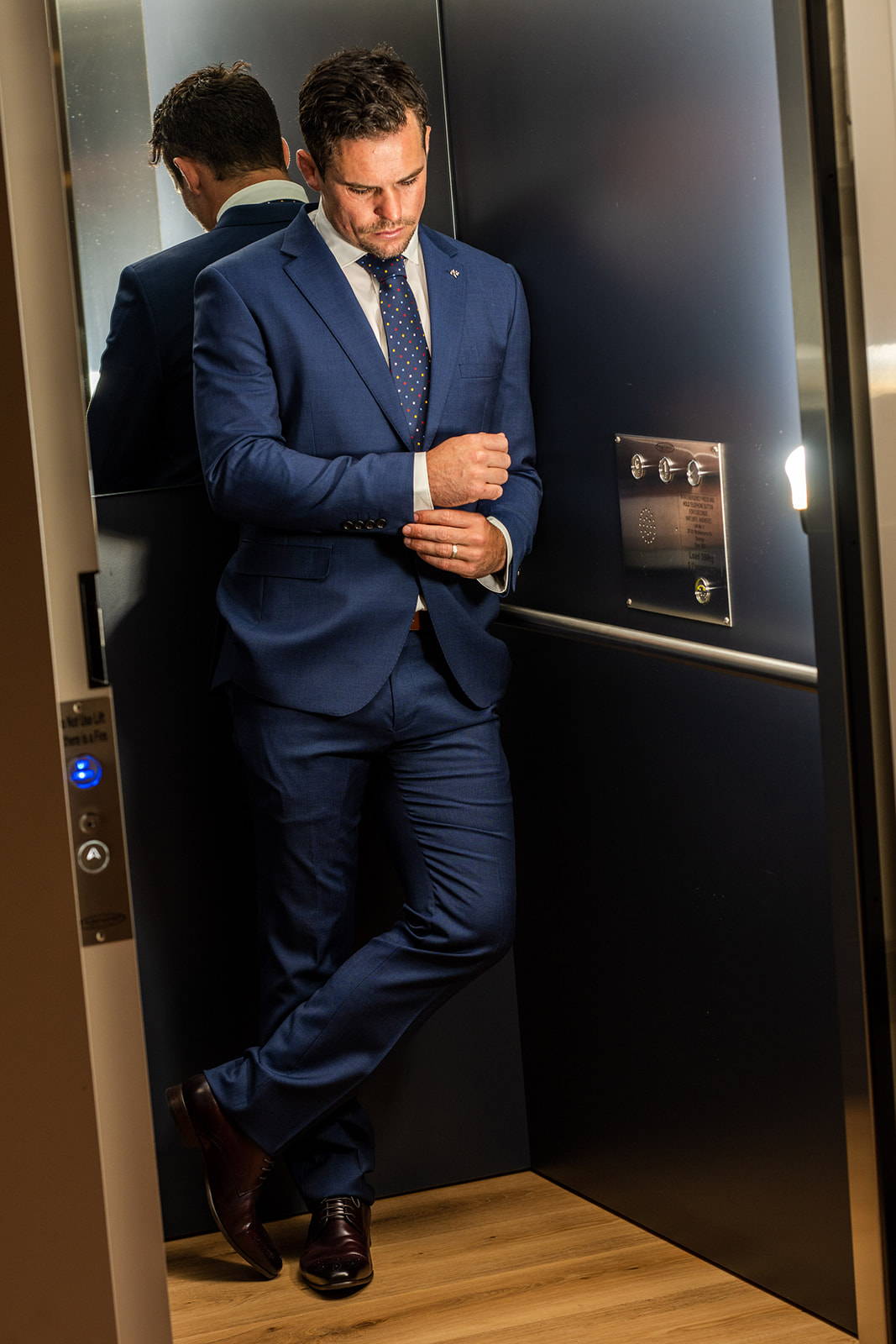 ---
At its most basic, smart casual bridges the gap between casual wear and business casual. Chances are, if you're reading this, you're probably unsure what smart casual attire entails. Rest assured, you're not the only person to be baffled by this elusive dress code!
The smart casual outfit for men is one that requires a certain degree of sophistication about casual wear, although it's nowhere near as formal as the business professional style.
Smart casual can easily become your day-to-day attire, depending on where you work. It's meant to be elegant, mature, comfortable and fluid to adapt to different situations and locations.
With a few well-chosen items, you'll be able to look polished whatever the occasion.  
We'll look at:

Casual

 

Smart Casual

Business Casual

Business Professional, and

The Do's and Don'ts of Smart Casual 

 
For ALL styles, this next piece of advice runs true. A few timeless items are worth investing more in. Some items won't last for more than a season. Don't spend on these, but others will stay with you for years. That's the case for a coat, jacket, high-end sneakers, a luxury watch for example. Decide which pieces you want to keep and invest in quality over quantity.
When starting to build your wardrobe, begin with neutral colours such as black, white, navy, tan, grey and brown. These are all easy to mix and match and will never go out of fashion.  
Once you have the basics in place, you can start to play with your outfits, adding touches of your own personality – add luxurious fabrics such as silk or cashmere and bolder colours. These bolder colours should be reserved for your accessories such as your belt, watch strap, socks etc.
Always have the correct fit. Nothing is sadder to see a man with clothes too tight or too baggy. If it doesn't fit, but it suits you, have it tailored if it's an investment piece, if it's not, don't buy it.
---
---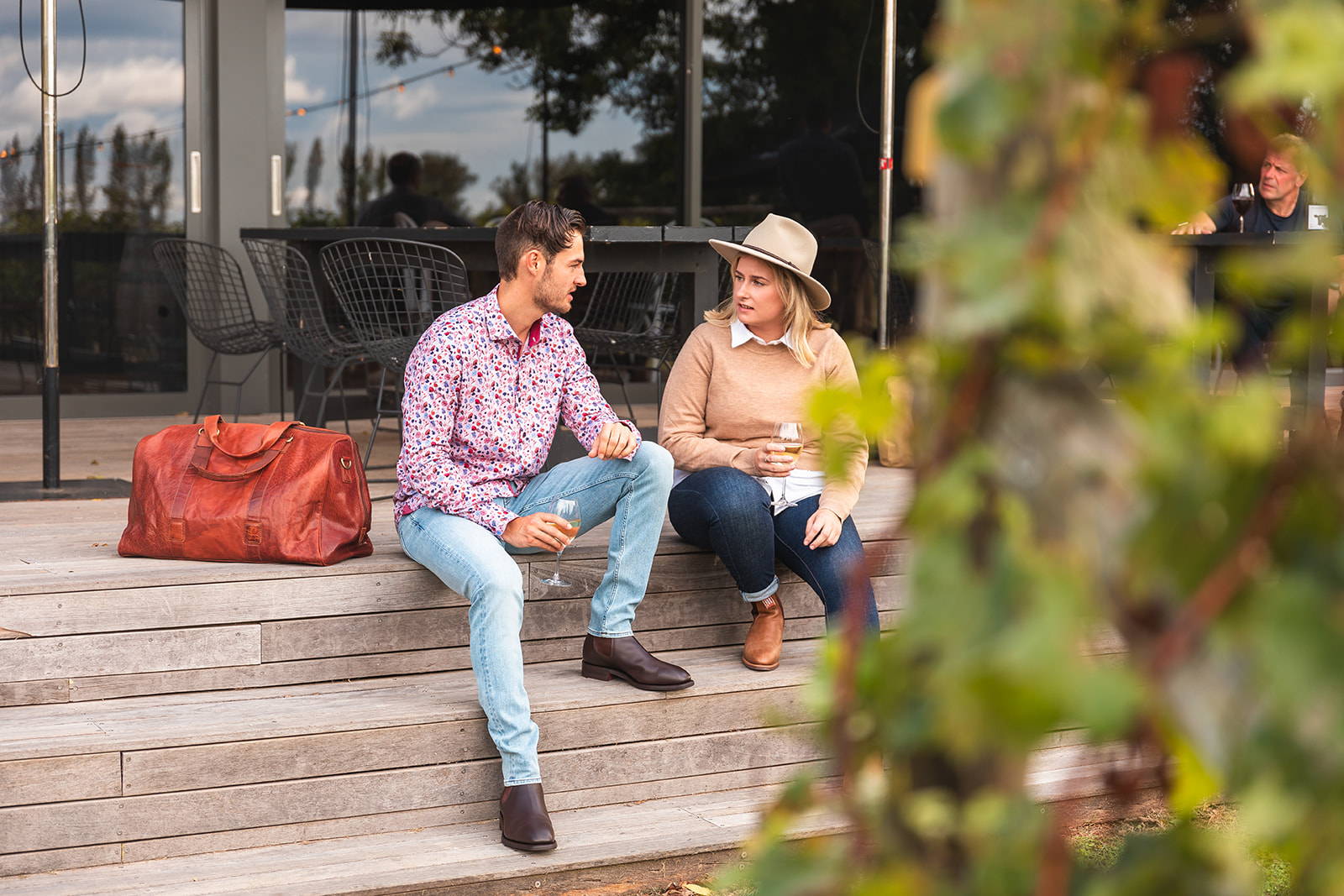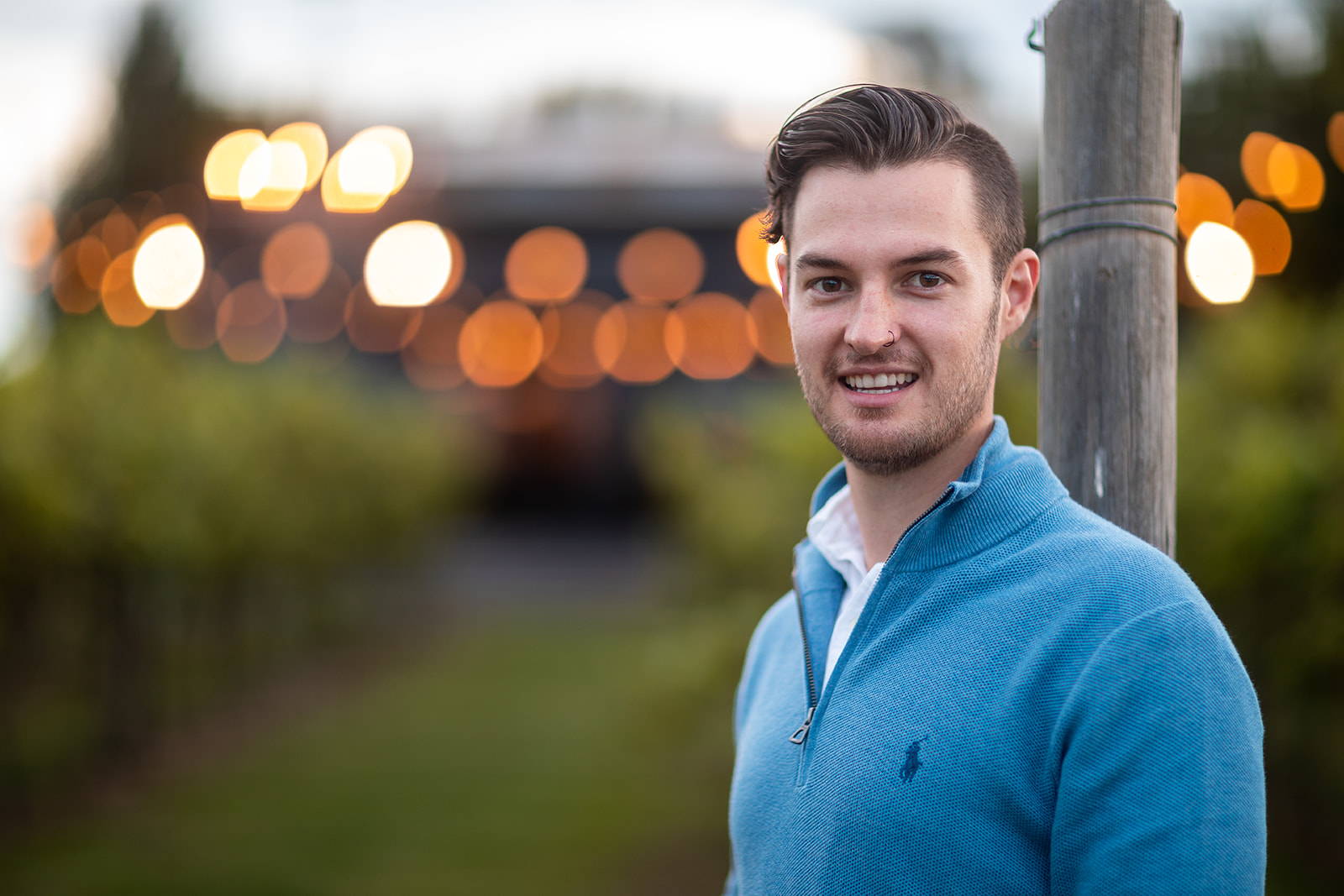 ---
Men's casual wear is almost an open invitation to dress in what feels most comfortable for you. Dressing casually is about finding the right balance between comfort, individuality and style. Think functional, yet fashionable outfits.  
The wardrobe basics for your casual wear include:
Casual t-shirts

Polo shirts

Casual shirts – long and short sleeved

Chinos

Casual knitwear

Casual jackets

Hoodies

Casual footwear

Cargo and Bermuda shorts

Accessories and accents
Casual Brands that are tried and Tested 
When shopping, always decide what you want first, then look for the items. Don't pick a brand and aimlessly browse their collections. That said, there are a few brands we recommend that offer superior quality at the right price – the reason why we stock and sell them!
Polo Ralph Lauren

Tommy Hilfiger

Colours & Sons

A Fish Named Fred

R.M. Williams

Nike

Adidas

GANT

Superdry

Canterbury
These brands all offer easy to wear, modern style staples with high-end finishing without breaking the bank. Superb quality mixed with long-lasting items, every piece will elevate your style.
So, to answer your questions on what's OK for casual dress:
Denim jeans – YES. Jeans are the epitome of versatile clothing. You can easily match the right pair of jeans with other pieces in your wardrobe for either a casual, chic, trendy or work-ready look. Invest in a good pair of jeans!

Ripped jean – DEPENDS – on the occasion and the quality of your ripped jeans! If in doubt, go for a more classic look.

What's considered casual attire? At its most rudimentary level it means jeans or chinos paired with a t-shirt or polo shirt.

What's comfortable casual attire? This means pretty much anything goes.

What should I wear in the office? DEPENDS – on your office culture, but full casual attire is probably not advisable. Best to go smart or business casual instead until you learn the culture.
---
Note images above and below: The casual knitwear, well-fitted jeans, stylish long sleeve shirts, fleeces, hoodies and rugby jumpers - all quality items denote the casual look.
---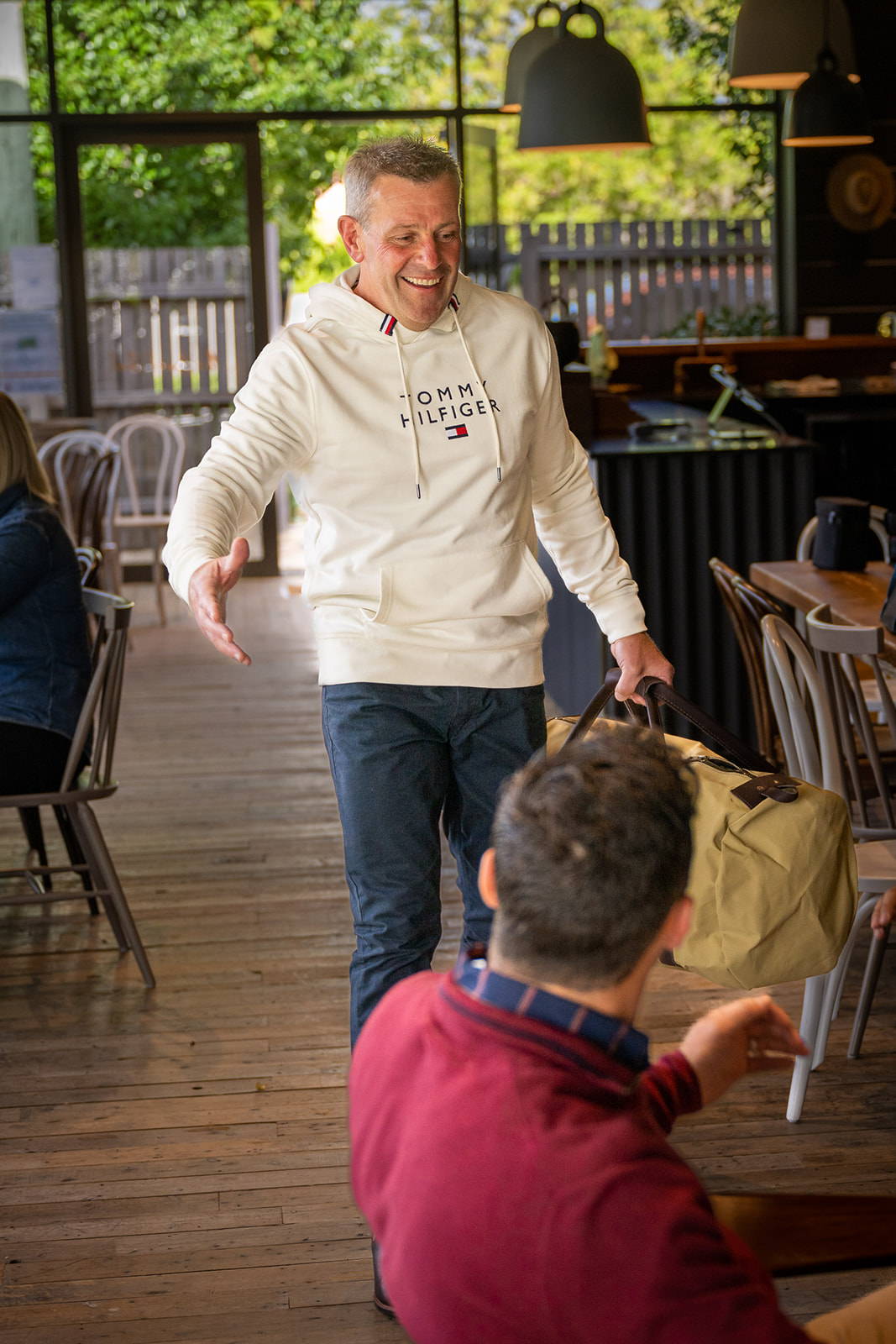 ---
---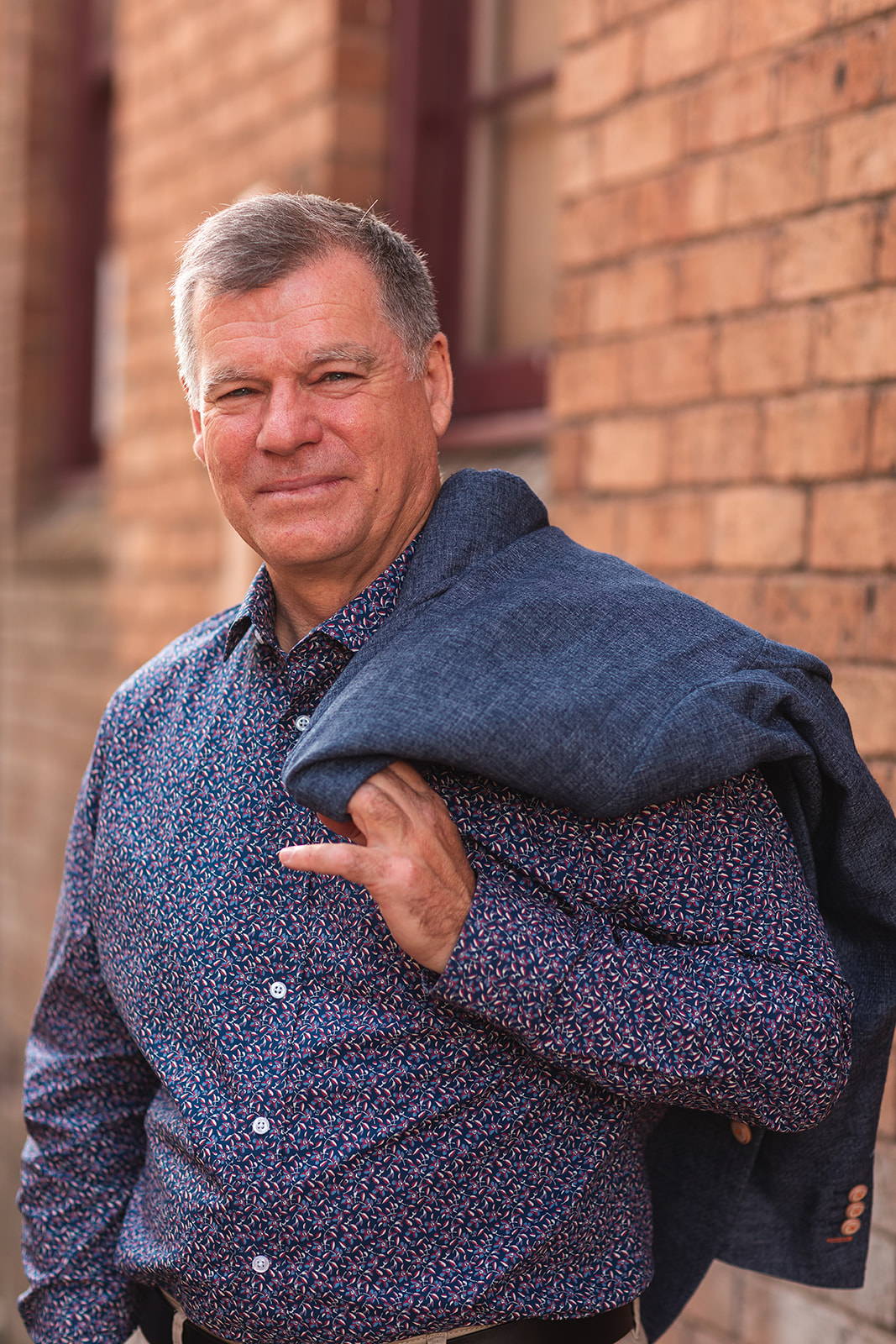 ---
Smart casual is neat, conventional, yet relatively informal in style, however, still fairly ambiguous! Its meaning will vary depending on the season, location and occasion you will be attending. In general, it means neat chinos or a pair of dark coloured jeans with a shirt, a blazer, and a pair of leather shoes. Your outfit must be well-fitting and slightly less formal than business casual.  
"Smart casual on a summer weekend in Sardinia for a cocktail at the yacht club is different than smart casual in Toronto during the winter for an informal dinner. It is the knowledge and the good taste to understand the differences in terms of place, theme, people, weather and spirit" – Andrea Perrone, CEO of Italian luxury fashion house Brioni 
If you're unsure about the expectations, ask the event organiser or check with other people who might have been there before. If in doubt, go for the more formal option. It's better to be overdressed than underdressed. You can never look too good!
The wardrobe essentials for smart casual include:
Denim jeans –must be well-fitted, opt for straight-leg or boot cut, in a dark wash.

Chinos – the right cut in classic colours – bone, navy, khaki – perfect for occasions with ambiguous dress codes.

Shirts – a few well-fitted long sleeve shirts are essential. Start with easy to match colours – white, black, navy. Make sure the collar looks good done up or open necked. Then, when you're feeling more confident, add some colour and pattern to your shirts to funk it up!

Blazers/Sportscoats – this will set your outfit apart from the casual look. Start with a navy blazer that will be easy to match with other items in your wardrobe.

Shoes – have a significant impact on the finish of your look. A pair of high-end sneakers can dress you down, while a pair of classic Oxford leather shoes will dress you up.
Accessories and Accents – add a touch of personality to your outfit! Create your own style or be consistent with accessories that support your look – belts, watches, wristbands, sunglasses, gloves, hats etc.
---
Note quality fabrics, use of blazers, long sleeve shirts, well-fitted jeans and chinos denotes the smart casual look. The location and occasion will determine the formality required. e.g. a wedding in a city venue, an away event for work etc.
---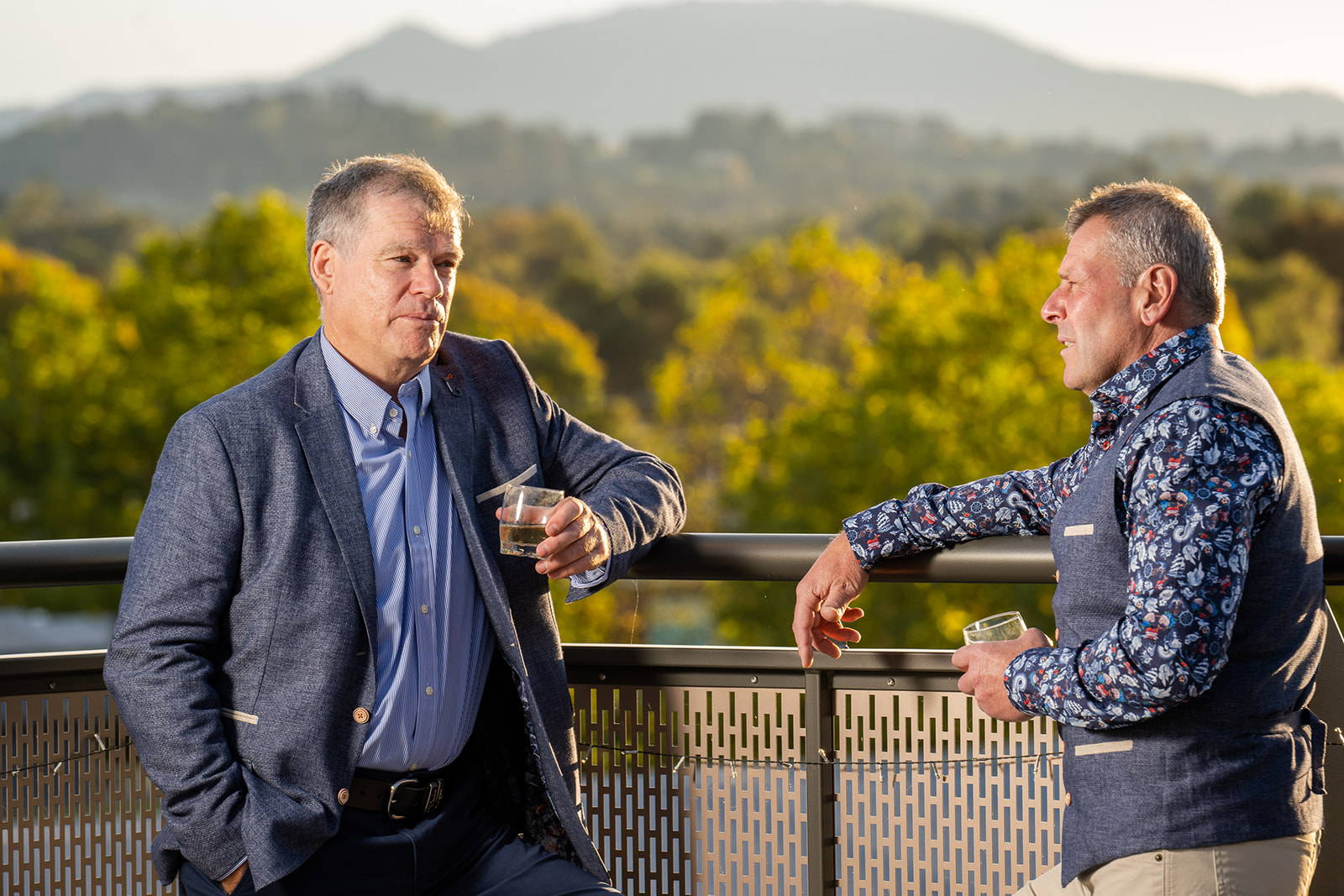 ---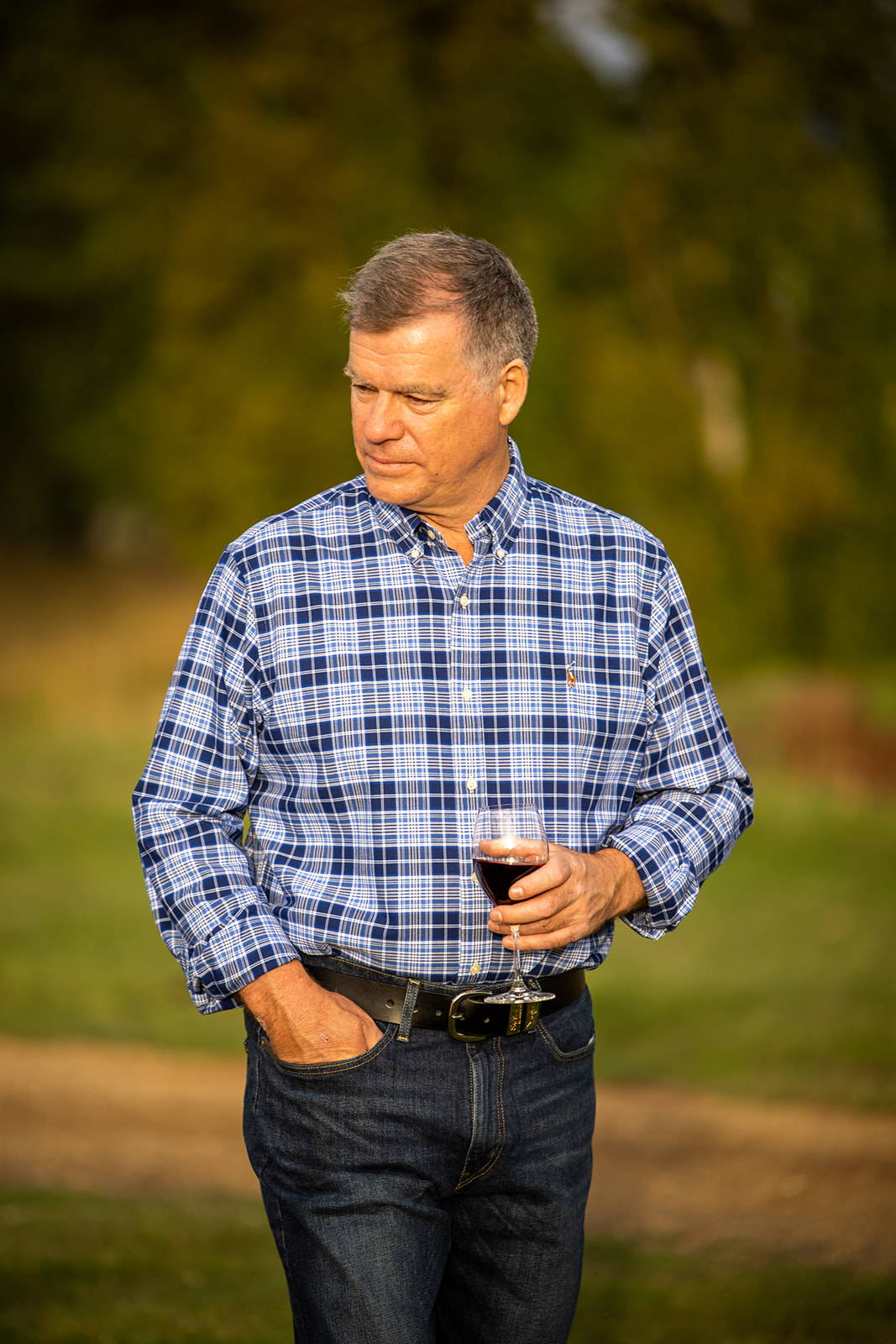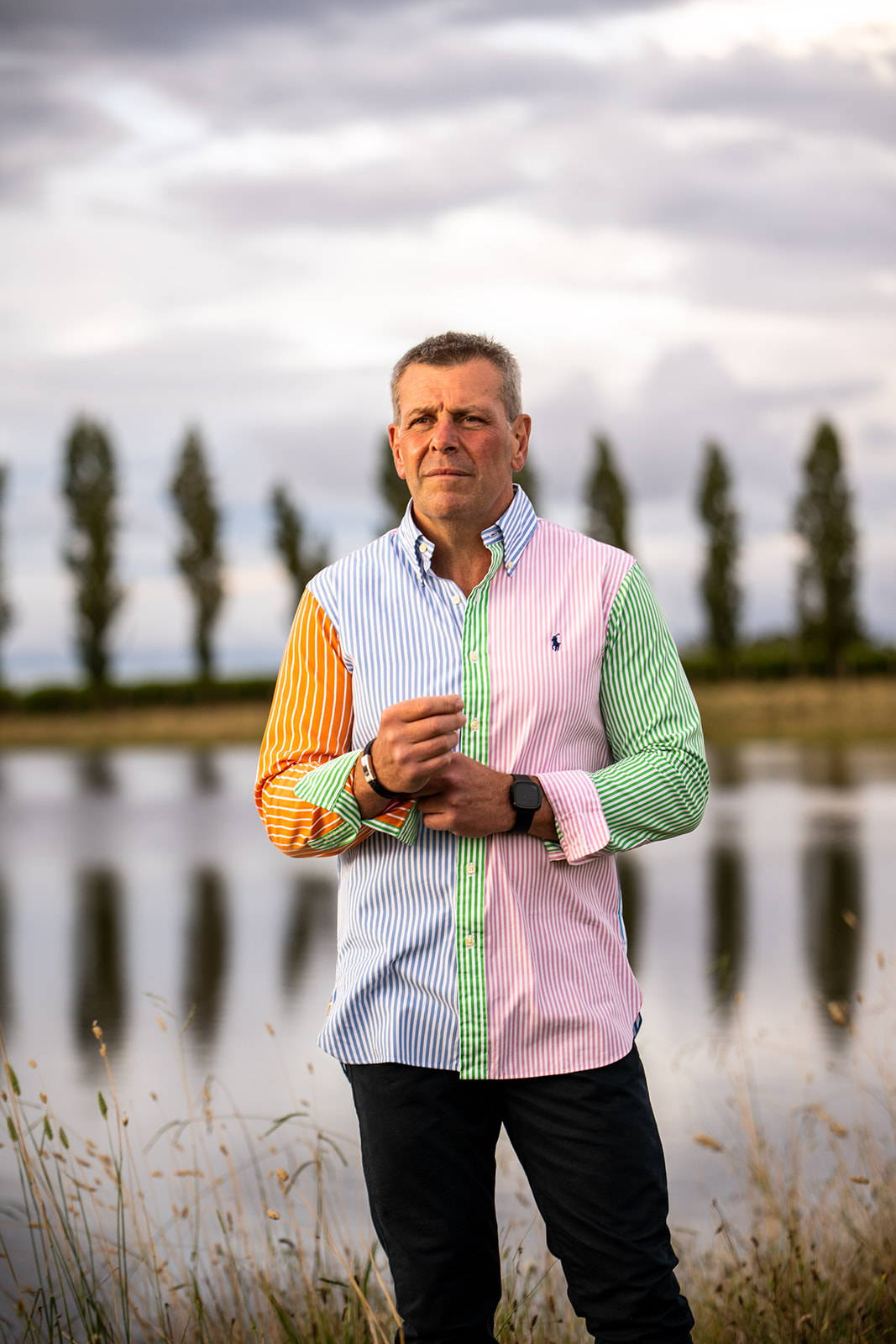 ---
---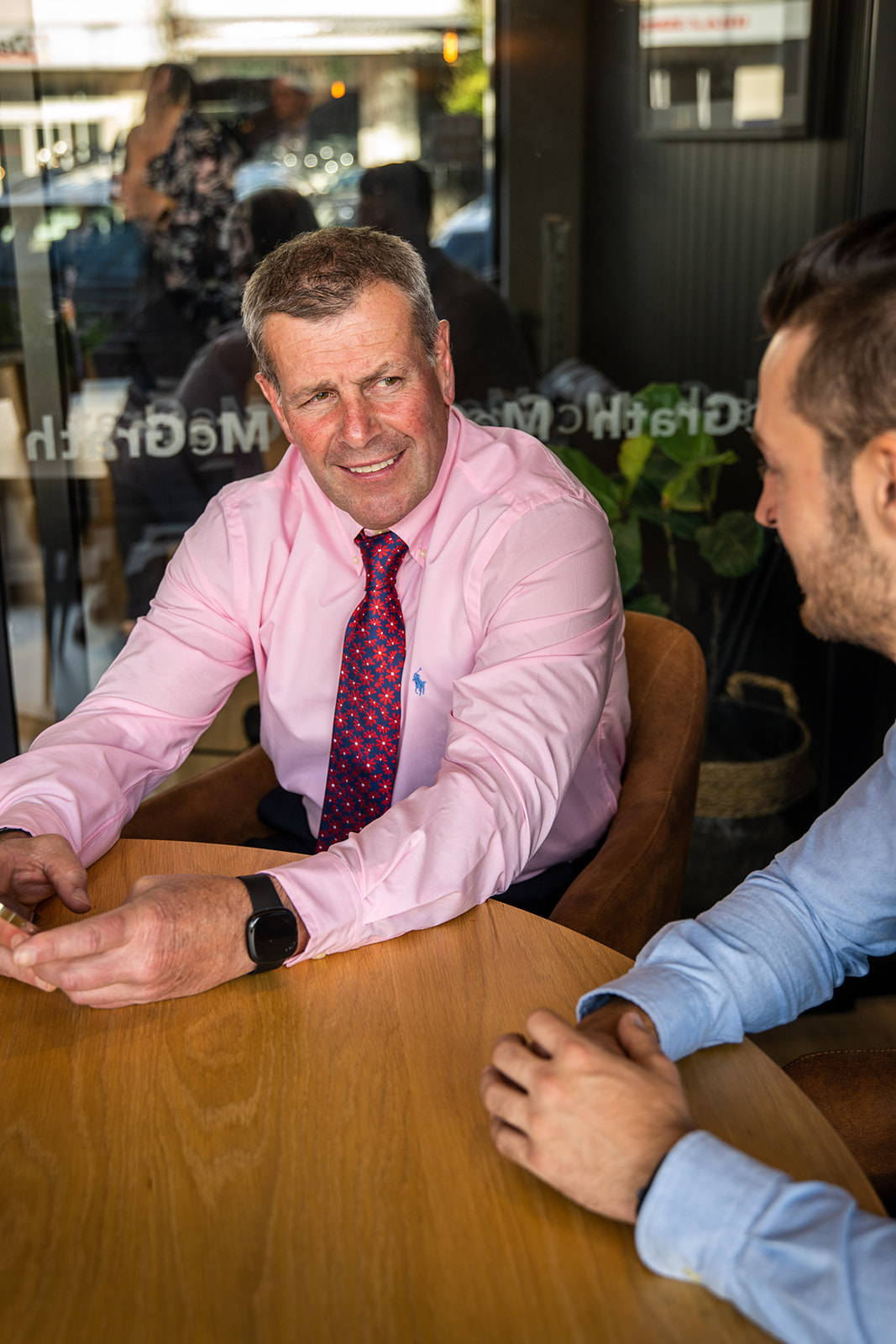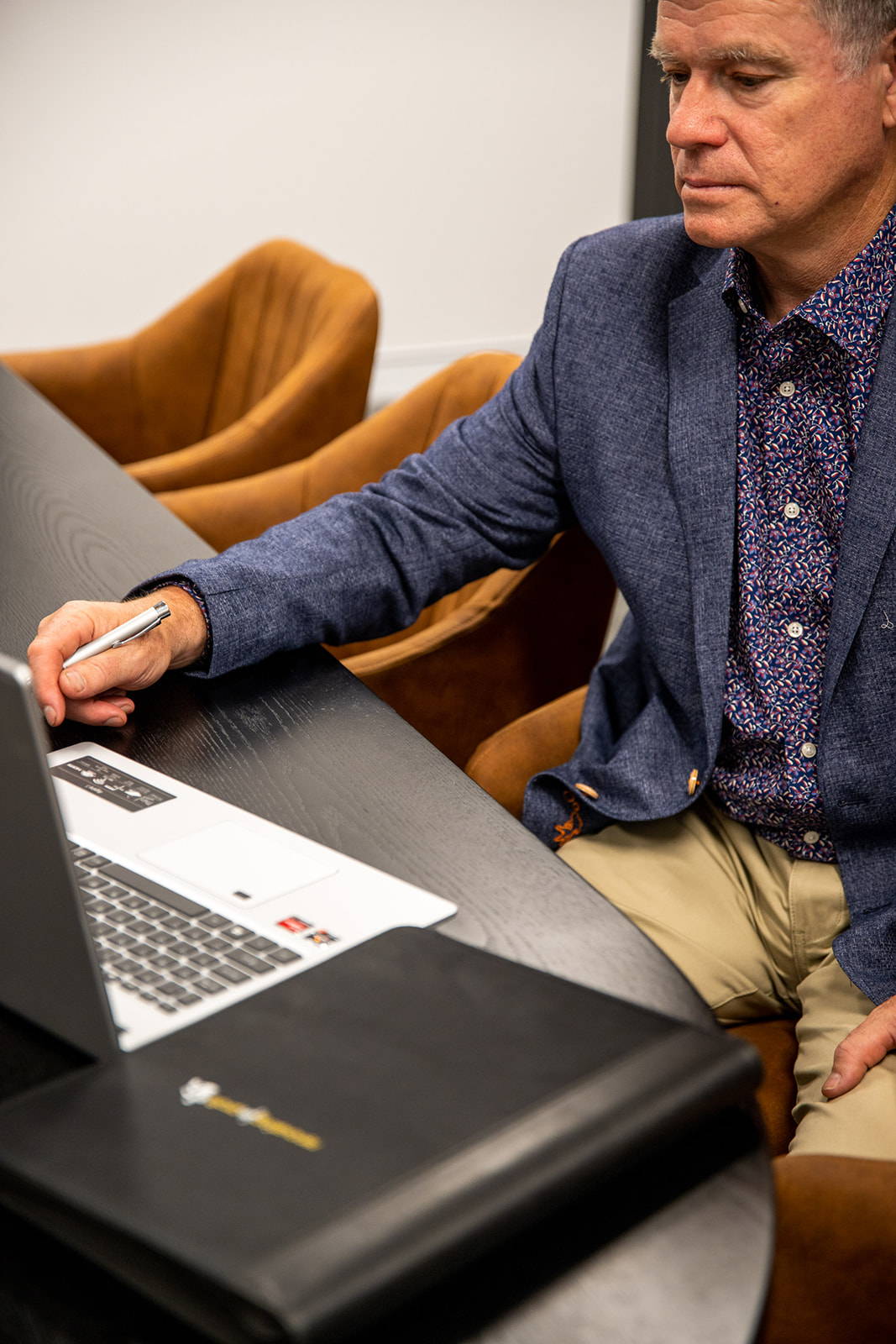 ---
Another ambiguous dress code! Its execution will depend on your office culture and the people you'll be meeting with. In general, it's a slightly more relaxed version of your usual business professional attire. If that's a suit and tie, it means you can leave your tie at home and roll up your sleeves if you take your jacket off, but you're still wearing a suit and business shirt! In other workplaces it means smart casual. Just remember, take it down a notch, but don't go too far.
"Business casual is a classic, clean-cut and put together look where a full suit is not required" – Dress for Success, University of Toronto 
---
A mix below of business casual and business formal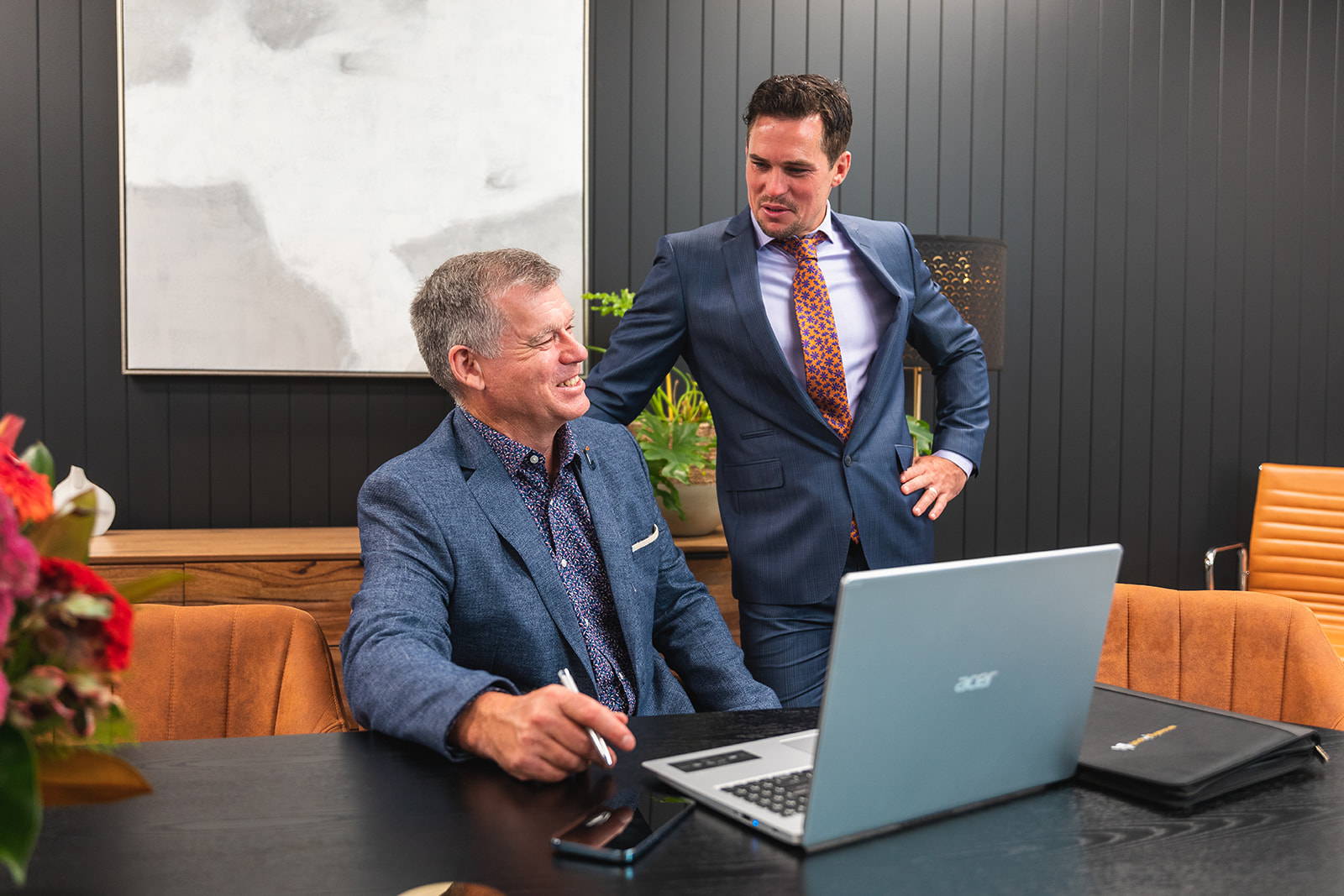 ---
---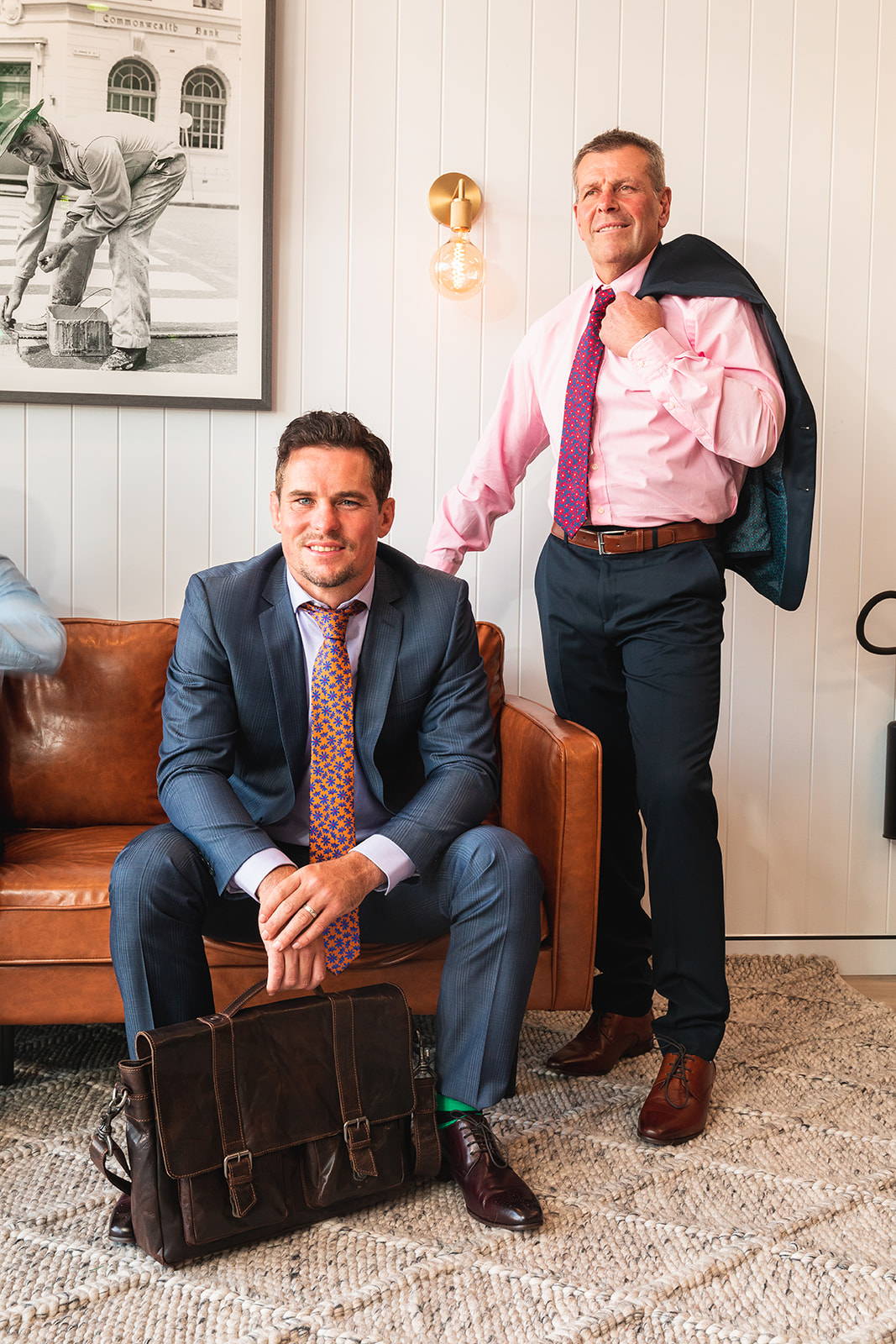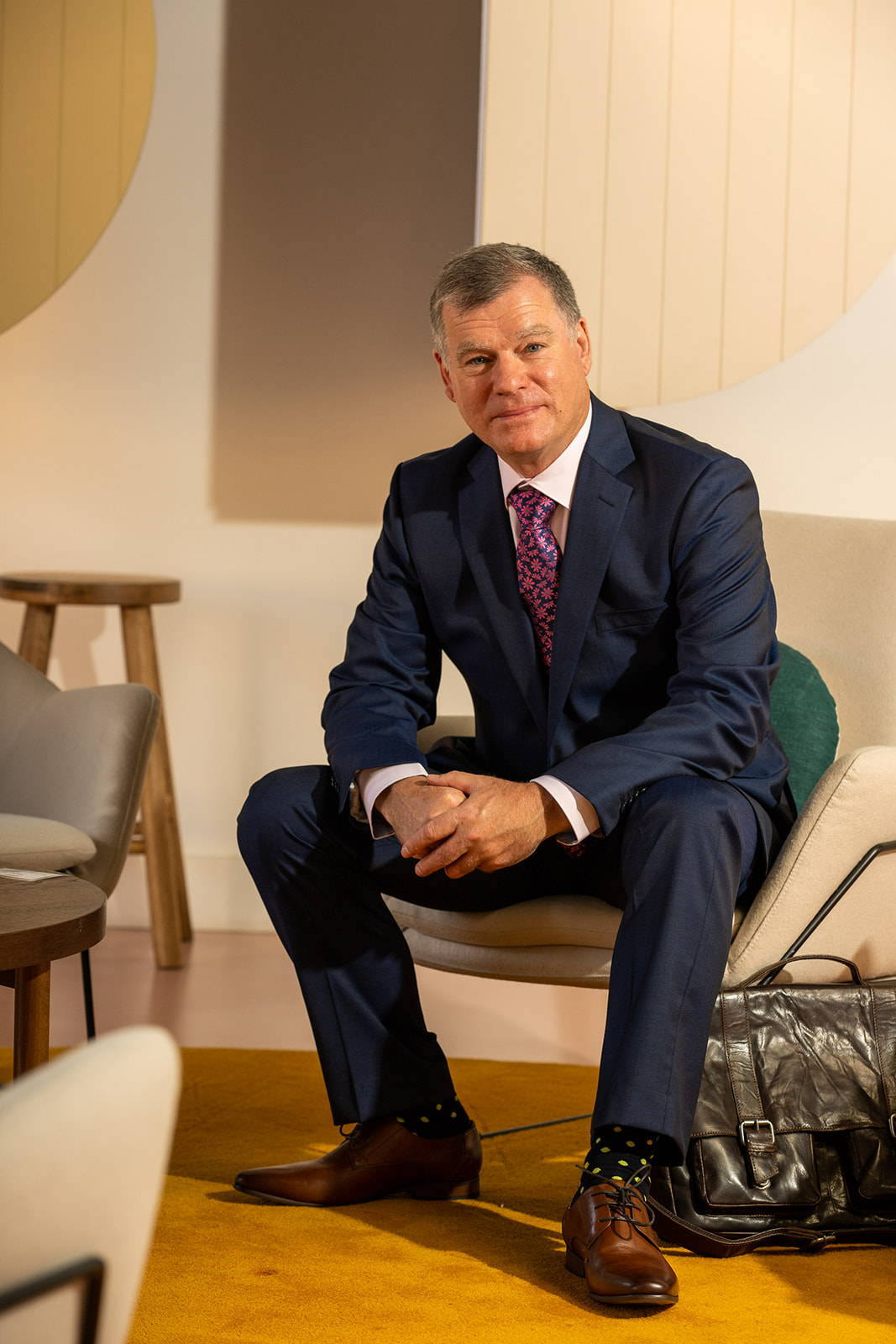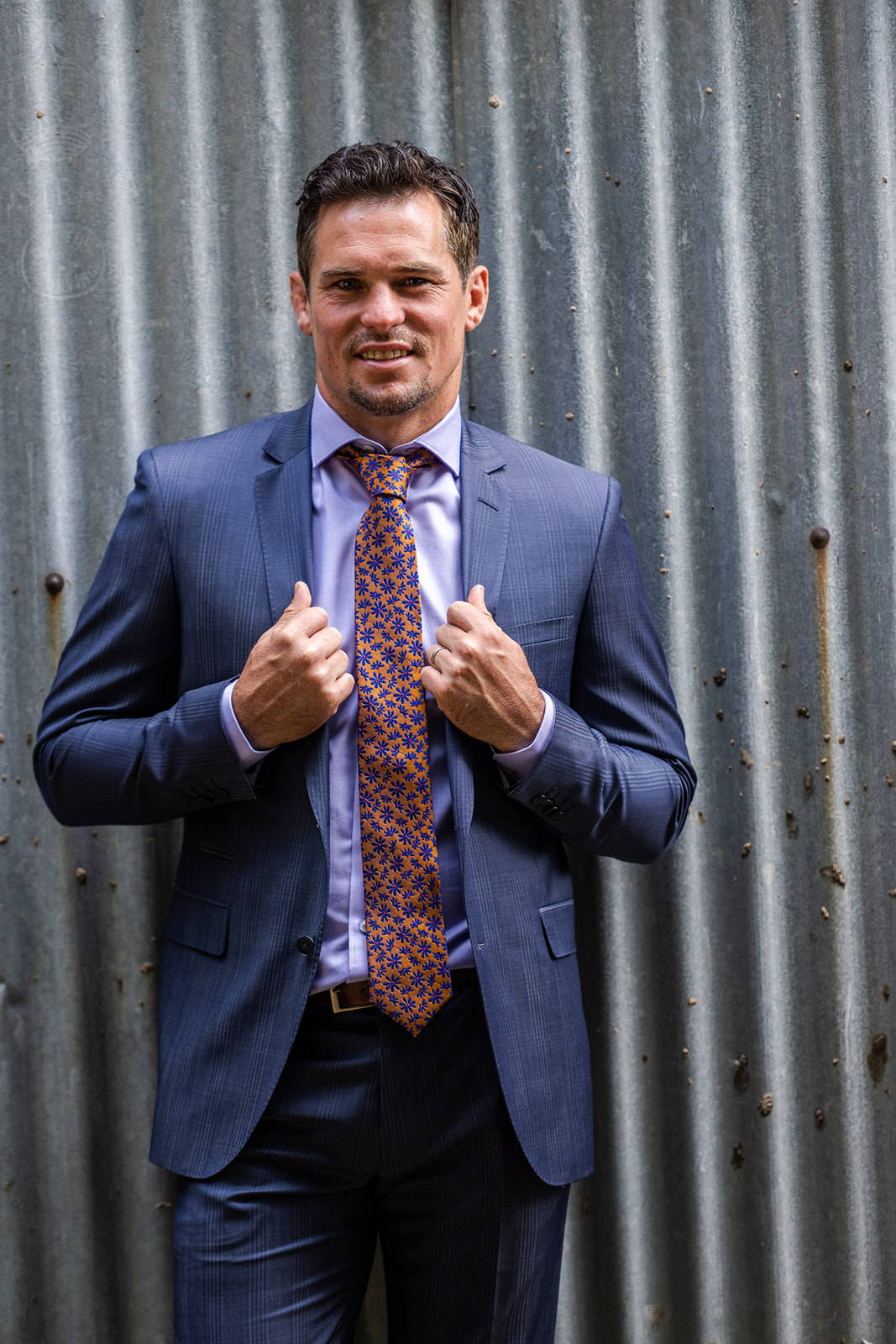 ---
It's important to know how to dress the part in the office. On the surface, it's relatively simple. You wear a suit and tie. The biggest take away is conservatism, however, there are ways to make it fun and some workplaces allow for wiggle room. Again, it depends on your workplace. If you work in government, law or are at the C-level, you'll likely be wearing a suit at least 4, if not 5 days a week. See our article on The Fundamentals of Men's Style for the do's and don'ts of buying and wearing quality business clothing.  
a) Suits
Your suit should be two-piece, either charcoal, navy or blue. If you wear a business suit every day for work, then you should have at least three suits in two or more colours. For your first suit start with a plain dark navy with no pattern as this is the most flexible colour that can be easily combined with different shirts and ties. Your second suit should be dark charcoal. It's also easy to mix and match and can be worn for more formal occasions like weddings and funerals. Once you've discovered your style and workplace culture, add in texture and patterns.
b) Business Shirts
Stick to timeless classics when selecting your business shirt. Start with classic white then add in some colour. Make sure they look good when buttoned up. The collar needs structure to frame your tie. You can decide on barrel or French cuffs. It will depend on your personality and workplace culture.
c) Ties
A tie allows you to express personality, it doesn't have to be boring! A good set of quality ties will help you change your overall look while wearing the same suit and shirt. Your tie knot should always conceal your shirt's collar button behind it. Avoiding bright, loud and electric hues will ensure you don't go overboard.  
d) Shoes
Carefully choose your dress shoes or boots. This means that your shoes or boots should be all leather with leather soles. No rubber soles, no chunky double or triple soles and no contrasting materials.  
The most commonly worn business shoes are Oxfords, but there are many good quality dress leather shoes and boots, the "Chelsea" style being the most popular dress boot, think R.M.Williams, on the market. Make sure they are clean and polished and that you have 3 or 4 pairs to rotate. There is nothing worse than scuffed and worn-out shoes on a man in a suit (in anything actually!).  
Switching up your footwear can create an interesting and fresh take on your regular suit, especially if you also change up a few accessories. For instance, your socks can add a touch of your personality, but make sure it's appropriate in your office culture. Add a pocket square, add colour with your tie or shirt.
e) Belts
If you're wearing a belt, make sure it matches your shoes. Its buckle should ideally match the colour of the other metallic objects you're wearing e.g. watch, cufflinks.  
f) Socks
Until you're sure of your office workplace culture, start with socks that match your suit colour but aren't "crazy" socks. Once you understand your office culture, knock yourself out with crazy socks and colours, but make sure your socks don't sag!
---
Note the interest colour and pattern can create. Quality footwear including Chelsea boot and leather shoes. Wristwatch to match your outfit. i.e. dress watch vs. fitness tracker. Socks and a quality briefcase.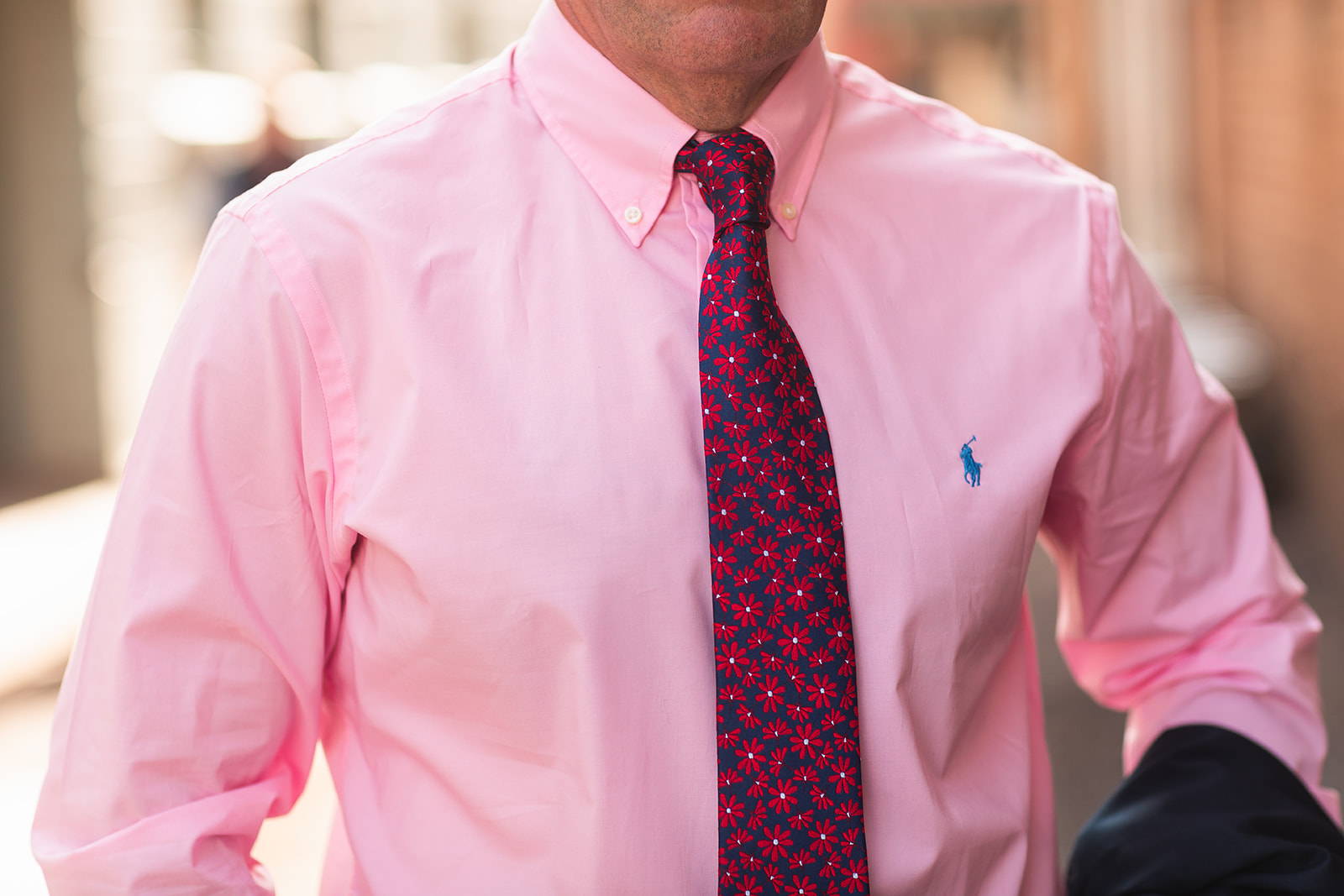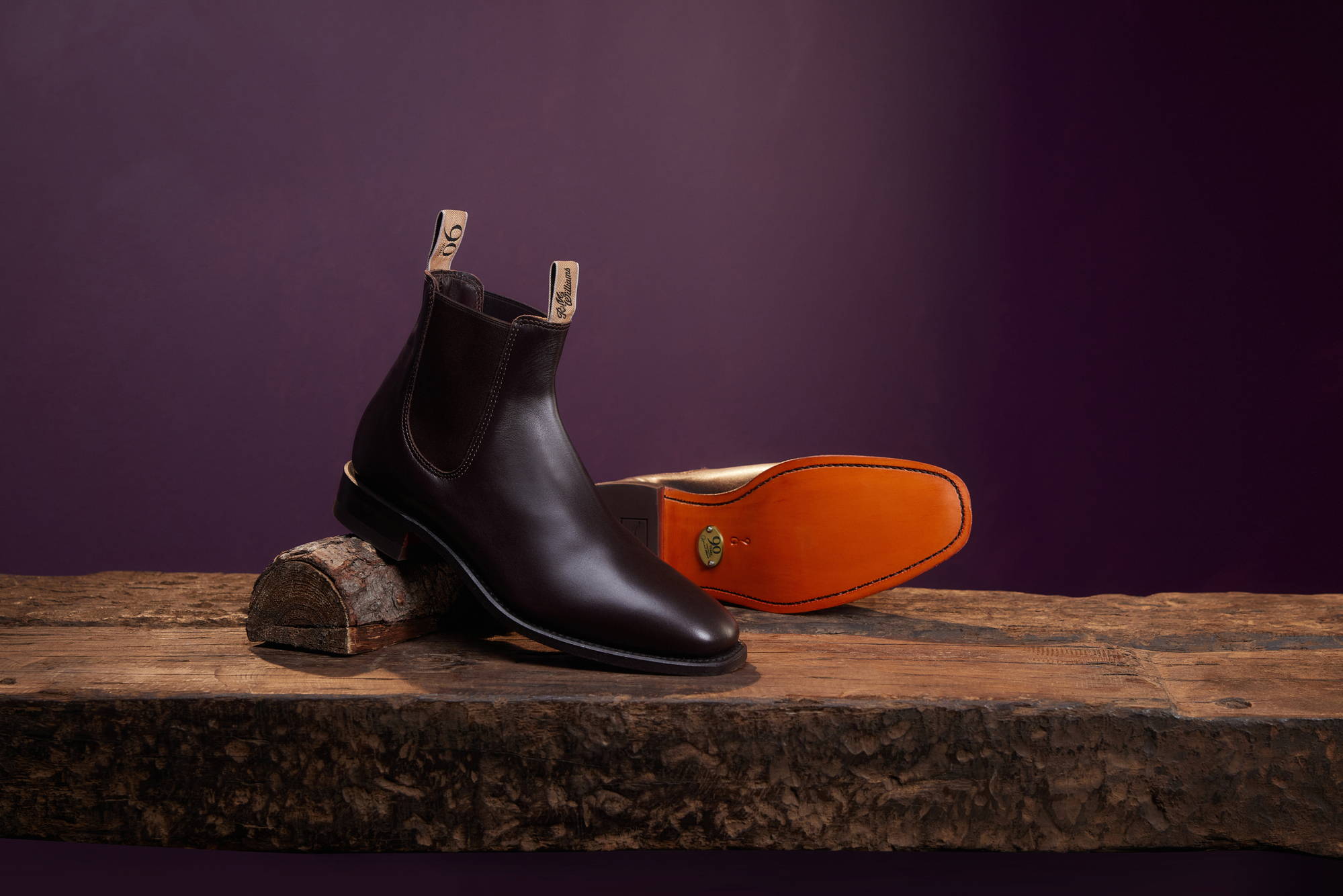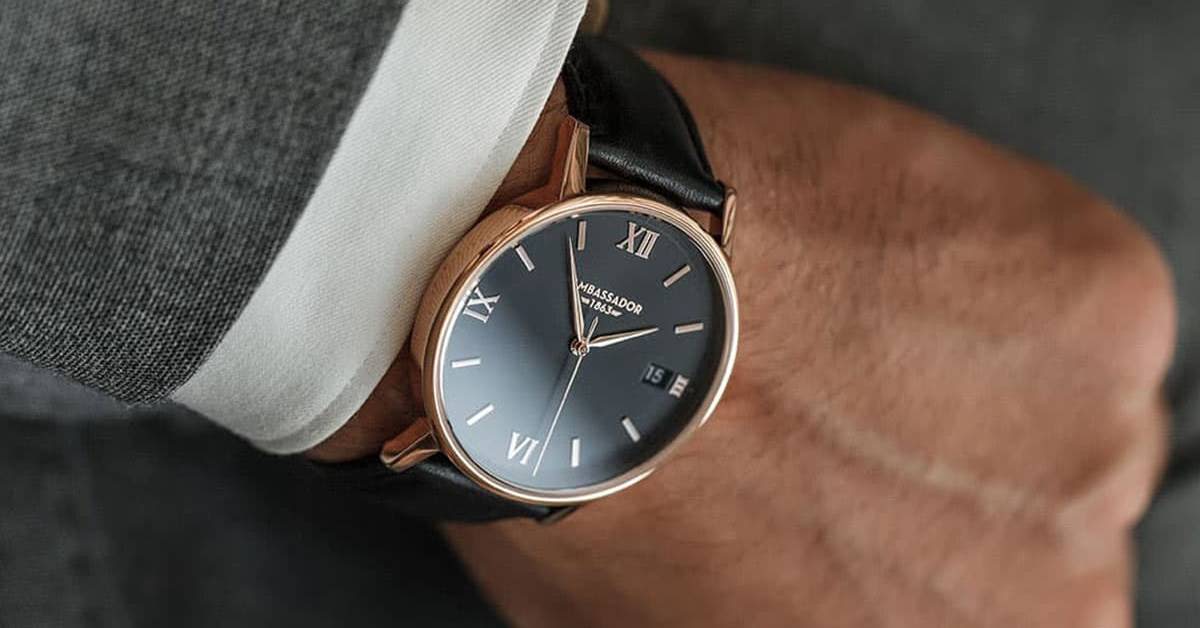 ---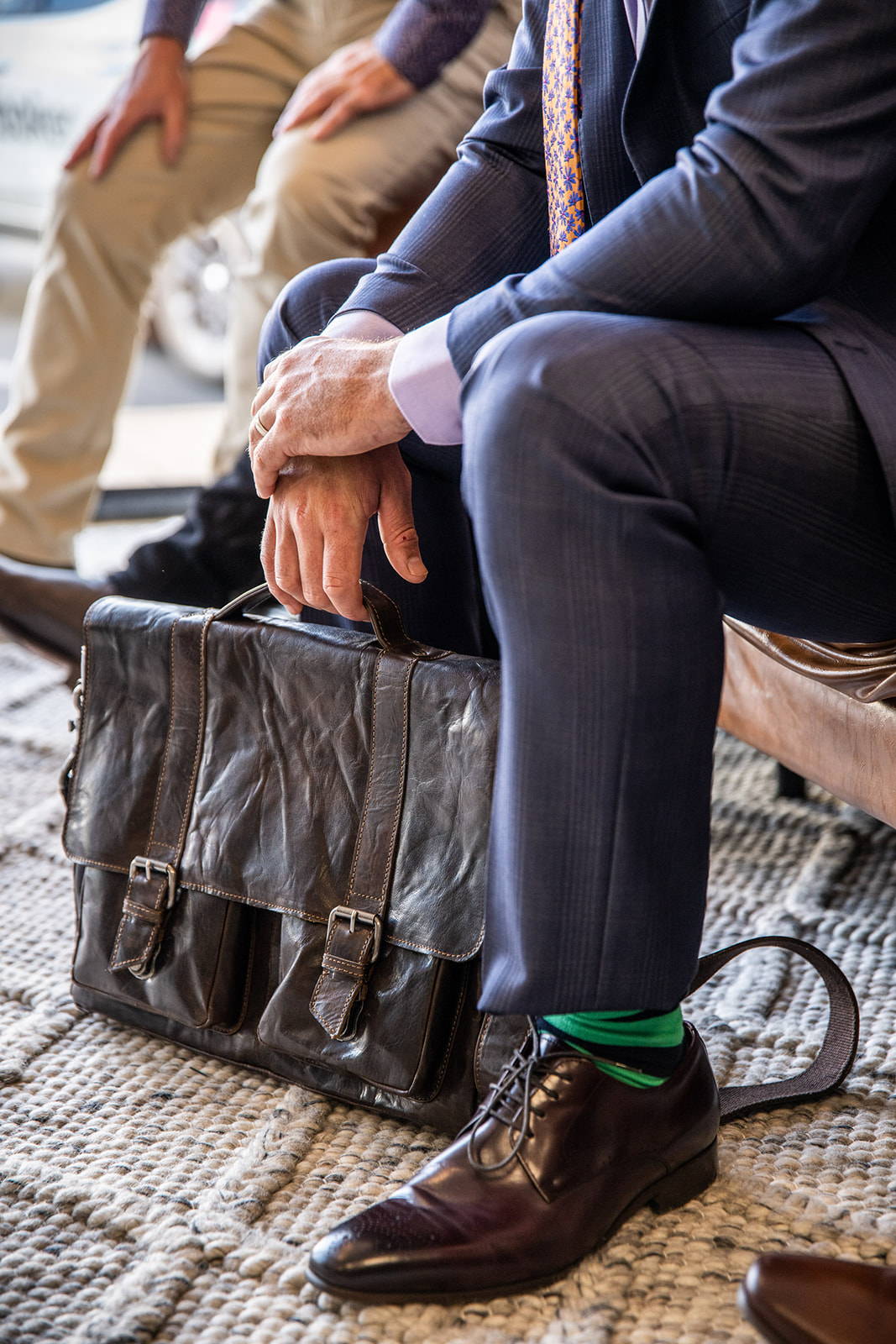 ---
The Do's and Don'ts of Smart Casual Dressing
---
While the specifics of men's smart casual wear can vary from place to place and culture to culture, a few things remain constant. Here are some general do's and don'ts when it comes to smart casual wear, keeping in mind your own body shape:
Do 

wear a tailored blazer that's made of lightweight materials (cotton, linen) during warmer seasons and heavier materials (wool) during colder seasons.

 

Don't wear a windbreaker or any other type of athletic coat or jacket.
Do wear a dress shirt or tight-fitting sweater.
Don't wear a sweatshirt or hoody.
Do feel free to wear a clean, neutral, tight-fitting, premium t-shirt.
Don't wear a visibly casual t-shirt of inferior quality or loud colour.
Do wear chinos or a nice pair of denim jeans.
Don't wear sweatpants or running pants.
Do wear tailored shorts that retain a clean, slim profile and land above the knee.
Don't wear cargo shorts, board shorts, swim trunks, loose-fitting shorts or outwardly athletic shorts.
Do wear comfortable, but still fashionable shoes like Oxfords, brogues, boat shoes, moccasins or even slip-on sneakers that are high quality and neutral in colour.
Don't wear athletic sneakers, trainers or flip-flops.
Do aim for neutral colours and stylish patterns, making sure everything matches.
Don't 

wear

loud, flashy colours and patterns unless it's intrinsically part of your personal style.